Please select your state
so that we can show you the most relevant content.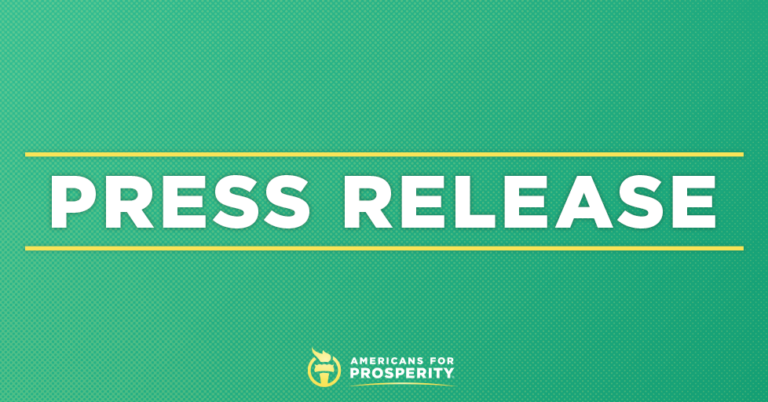 Kentucky Budget Forecast Shows Need for Fiscal Responsibility
FRANKFORT, KY  –  Americans for Prosperity-Kentucky (AFP-KY) ) today cautioned Governor Beshear and the General Assembly against enacting fiscally irresponsible reforms amidst recent revenue estimates showing a plunge in April's individual and corporate income tax revenues and a general fund shortfall of $318.7 to $495.7 million. COVID-19 and the government's response to it have resulted in widespread economic hardship for many. Lawmakers should avoid enacting policies that will end up hurting those they intend to help.
AFP-KY State Director Michael Conway issued the following statement:
"Unsustainable spending is a threat to the future prosperity of Kentucky and too often leads to oppressively high taxes – the last thing Kentuckians need right now. As lawmakers navigate the challenging road ahead we urge them to reject harmful policies that could add additional burdens to folks across the Commonwealth. Instead, lawmakers should prioritize reforms that focus spending to areas of utmost importance, eliminate wasteful programs, or responsibly empower businesses to open. Like families and businesses across Kentucky, our government will have to do more with less, make tough decisions, and live within its means."
Background:
AFP believes the path to economic recovery — across all of the United States and at the federal level– is to enact reforms that lay the foundation for an economic environment that empowers everyone to improve their lives and the lives of others by:
Challenging special interest politics and ending corporate welfare — bailout culture, subsidies, tax loopholes, etc. — so that success is based on contributing to the lives of others.
Reforming or removing regulations that protect politically connected firms to lower the costs of health care, housing, and core services.
Removing barriers to fulfilling work– such as reforming occupational licensing– to help families build a strong financial future.
Removing barriers to innovation, to open new opportunities to create breakthroughs that radically improve our lives.
Positioning government to play its vital role in the economy by securing equal rights: Ensuring equal treatment under the law, which is essential for long-term progress.
© 2023 AMERICANS FOR PROSPERITY. ALL RIGHTS RESERVED. | PRIVACY POLICY