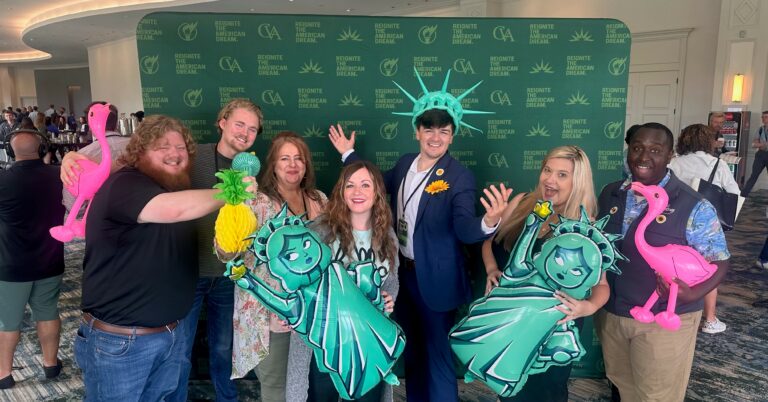 How having the brain of a goldfish helps with effective grassroots activism
Jared Sanders was unsure about where his path would lead him when he joined Americans for Prosperity's Kansas chapter as a grassroots engagement director. He remained committed through that uncertainty to earn a nomination for the 2023 George Gibbs Outstanding Engagement Director of the Year award.
Reflecting on his nomination, Jared expressed his gratitude and excitement, sharing:
"It's extremely motivating. I was out of place when I first started and wasn't getting everything out of the position I could. I was unmotivated and needed to figure out where to grow in the position, so when I got nominated, it was a sign of relief for me. I knew that I was on the right path to success."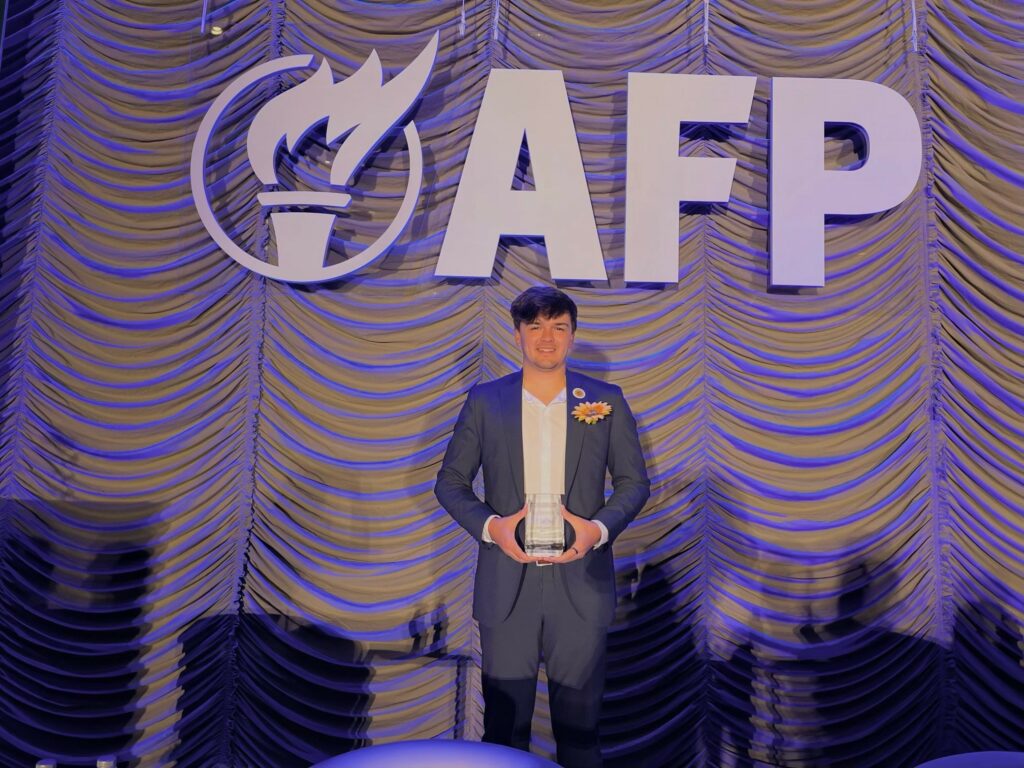 Jared transitioned from volunteer work on local campaigns in 2019 and 2020 to a paid position at AFP fueled by his passion for voter outreach and grassroots politics. His connection with a campaign manager was just the beginning.
"I said, "hey, I want to start getting paid for what I'm doing. I'm putting in a lot of hours," Sanders told the campaign manager. "He replied, 'we don't have a position for that, but AFP does. Let me get you their contact info.'" I started working as a part-timer and loved it. After a year of doing that, I applied for the full-time position."
Sanders' experience as a GED has offered him invaluable lessons. His advice for other GEDs is a blend of practical guidance and motivational insight:
"Turn your stuff in on time and hit your due dates. If something doesn't go as you expected, don't let it beat you down. Learn from your mistakes. You got to have the brain of a goldfish and move on. You can't get beat up by failure because it will happen, pick yourself up and keep on going."
We spoke with Jared about his grassroots engagement strategy and the importance of setting goals, holding volunteers accountable, and getting a major win in education reform with education savings accounts.
How do you develop your grassroots engagement strategy?
JS: We have grassroots calls with all the engagement directors, and Mackenzie Martin-Fisk, our director of grassroots operations. We go over strategy and talk about where each engagement director needs to be based on the events we present to take every action within the state.
I set weekly door and volunteer output goals for myself that I can maintain through the CRM calls that we have every day.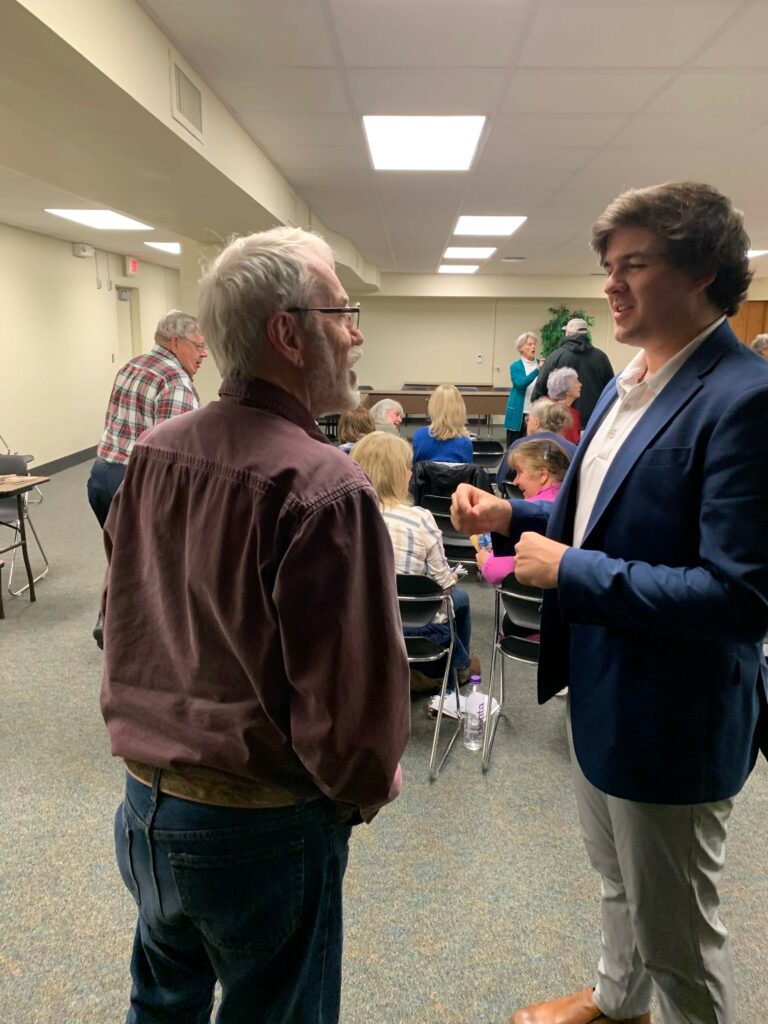 Goal setting is a big part of success; you don't want to get comfortable meeting your goals. If you're consistently meeting your goals, raise them, challenge yourself a little bit, and you'll be shocked with the result because you can do it. You find out you're capable of things you didn't know you were capable of once you raise your goals.
One big goal is to go for 100,000 doors by the end of the year. We're on pace for that goal. We might be slightly behind, but we're right where we need to be to hit that number by the end of the year.
We want 10 volunteers at each National Day of Action. I've had about a consistent eight for each one. I will stretch myself out and see if I can get two more people out for this month's National Day of Action.
What challenges have you faced in fostering engagement, and how did you overcome them?
JS: The biggest challenge that I went through when I was starting was I felt like people were flaking on me. They weren't coming out. I felt like people were committing to door-knocking with me or coming to my events, and then they wouldn't show up.
What I learned from that was that there needs to be more consistent communication with folks that say that they're going to volunteer. If they tell you about a week before your event that they're going to come out, if you don't follow up again, they're probably not showing up.
So keeping that communication between you and that individual for the week before and after your event or your day of action is very important. You can't just expect them to come out if they tell you yes.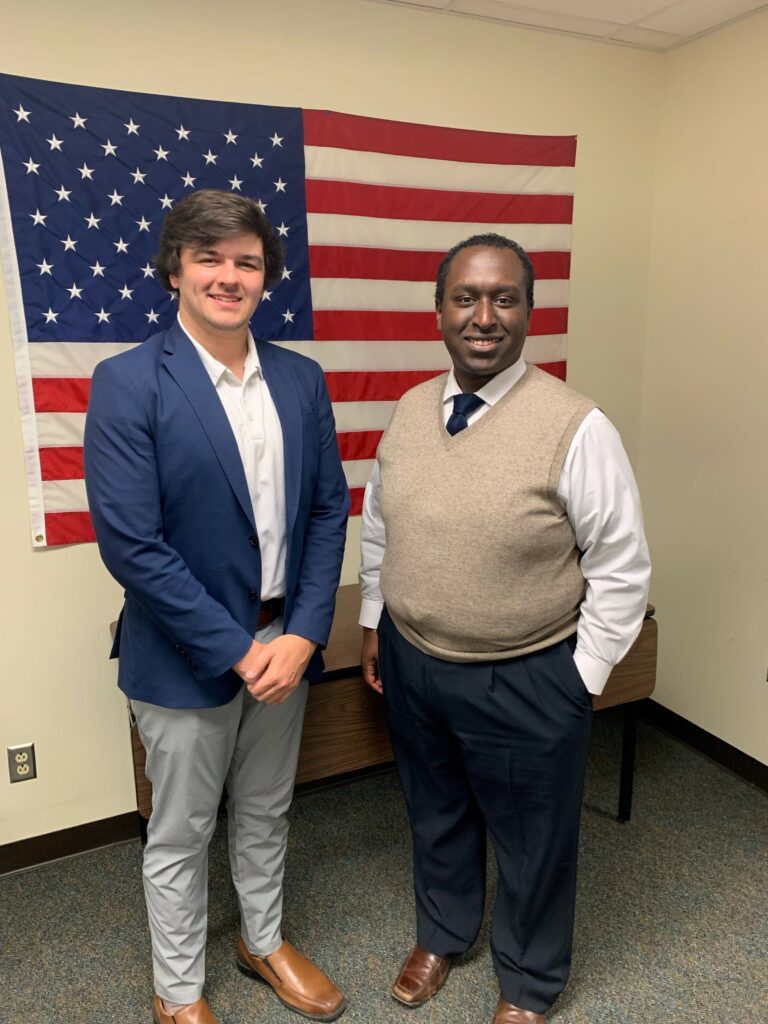 Can you speak about a time when your engagement efforts significantly impacted your organization/program/project?
JS: This is one of my favorite stories to tell. I was having a group meeting with the Wyandotte County Republicans, and we had Michael Austin out there to speak. He's our legislative and coalitions director, and we had 35 to 40 people at this meeting.
Michael did a presentation over budget, and at the end of the presentation, he said, "If this moved you all, we have tear off cards, and we have the phone numbers of your representatives in the area. We would love for you guys to sign these tear off cards and call your representative and tell them to vote yes [for education savings accounts]."
I passed out tear off cards and Marvin Robinson's phone number who is their state rep. We got to dial in. People were signing these cards, and the next day, I went in and dropped them off on Robinson's desk. The vote on education savings accounts was at about 8:00 AM. He was a Democrat representative, and his previous vote was no.
[This time], he voted in favor of ESAs, and we greatly impacted his vote. He was the only Democrat to vote yes on that, so the next week, I went to their meeting again. Most of the individuals were there from the previous meeting.
They said, "hey, give us this phone number again. We're ready to start calling." "I'm thrilled that that moves you guys, but there are no votes to contact him about. There's always next time," I replied. Sharing success with your activists and community to let them know what they bring to the table is important because they will be excited to do it again.