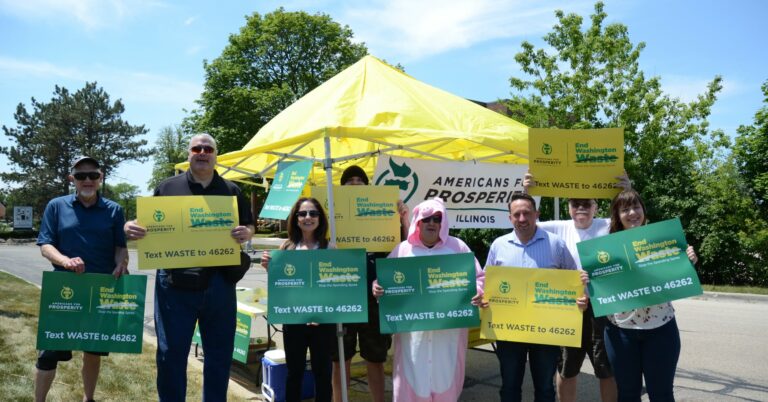 Adding to their tax burdens is the last thing Illinois residents need

As Congress and the White House go back and forth on the cost of an expensive partisan wish list packaged as an infrastructure proposal, Americans for Prosperity state directors and staff are working to steer their lawmakers away from this wasteful scheme and toward effective reforms.
Illinoisans are all too familiar with profligate spending by government and the costs of a long-term legacy of debt.
As Jason Heffley, state director of Americans for Prosperity-Illinois, reminds readers in a new op-ed on the President Joe Biden's so-called infrastructure proposal, "the last thing the Land of Lincoln needs is to add more to our tax burdens."
In the Northwest Herald, Heffley writes that the plan "would pile $2 trillion in new taxes onto working families and small businesses who can least afford them, with very little 'infrastructure' to show for it."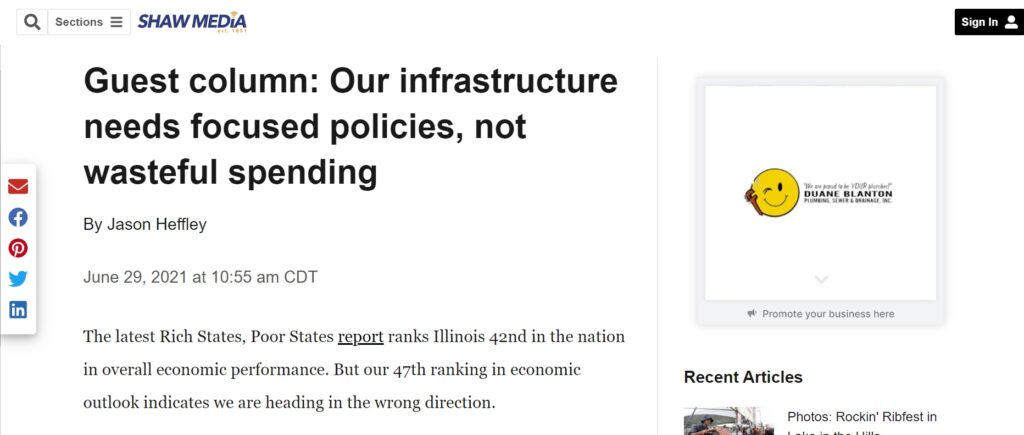 How's that possible? Because the "infrastructure" plan is a barely disguised spending spree that has almost nothing to do with roads and bridges – less than 6 percent of the $4 trillion proposed would go toward real infrastructure improvements.
Instead, "more than $1 trillion is slated for special interest carveouts that would rig the economy in favor of well-connected businesses and industries."
Heffley points toward a better way, calling on lawmakers to stop wasting hundreds of billions of dollars in gas tax money on non-highway spending, and to reform the way infrastructure is approved and built to speed up the process and drive down the costs.
Read more about how every member of the Illinois congressional delegation can rethink how America can fund, plan, and build infrastructure.