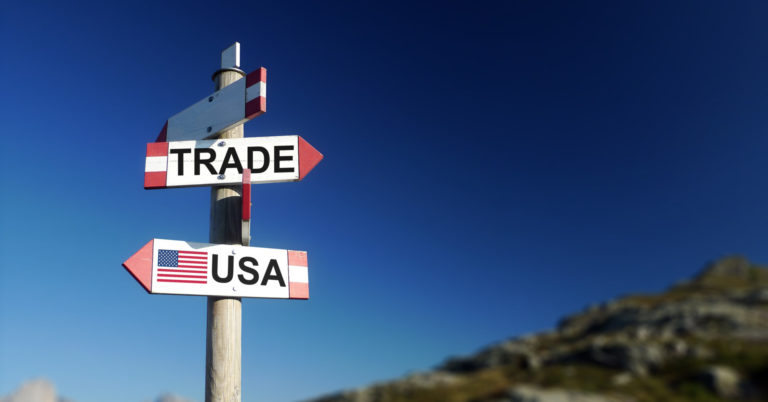 IN CASE YOU MISSED IT: Schaefer's Ron Romero Speaks Out On Tariffs
Alan Wolf | Twice
When independent dealer Ron Romero speaks, the industry listens, and now he's hoping the Trump administration will follow suit.
For those unaware, Romero is the third-generation owner of Schaefer's TV and Appliance, a big-box premium showroom that's served the greater Lincoln, Neb., community for more than seven decades.
In his spare time the outspoken retail advocate serves as president of the Nationwide West chapter of the Nationwide Marketing Group, was a past president of the North American Retail Dealers Association (NARDA), and is active in the Nebraska Retail Federation and its parent trade association the National Retail Federation (NRF).
Speaking from those bully pulpits, and at the podium today during a "Trade Builds America" forum in Washington, Romero decried this country's mounting tariffs, which he said are certain to hurt his business and customers.
"We couldn't be more discouraged by this ongoing trade war and what it means for our family-owned company that has been in business for more than 70 years," he told a crowd of manufacturers and small business owners. "We were only given a week's notice in some cases to prepare for this latest tariff onslaught that couldn't have come at a worse time as we approach the holiday shopping season, a very important selling season of the year."
"Tariffs are taxes that will cause sticker shock for our customers and ultimately lead to fewer sales and make it harder for us to grow and create jobs in our community," Romero continued. "The majority of the appliances we sell are assembled by domestic manufacturers but rely on imported components that are being hit by tariffs."
…
The Trade Builds America forum was co-sponsored by the NRF, Freedom Partners Chamber of Commerce, Americans for Prosperity, the U.S. Chamber of Commerce, the Coalition of American Metal Manufacturers and Users, Farmers for Free Trade, the North American Association of Equipment Manufacturers, and the Retail Industry Leaders Association (RILA).
…
Click HERE to read the full article.