Please select your state
so that we can show you the most relevant content.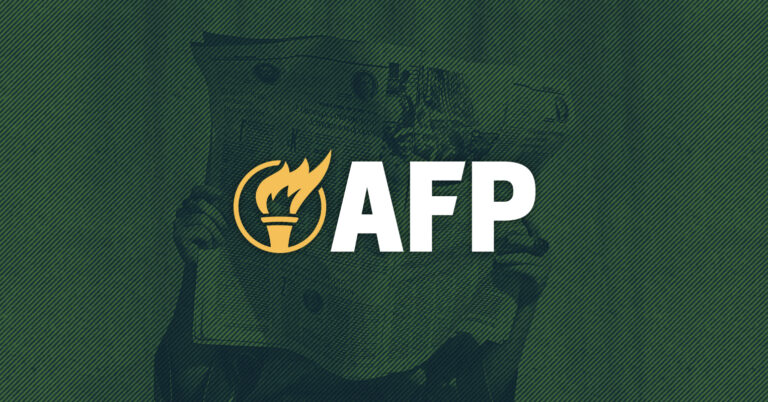 In a Mailbox Near You: Americans for Prosperity Doubles Down on Campaign to End Washington Waste
Grassroots Group Applies Added Pressure to Reps. Allred, Fletcher, Urging Them to Reject "Infrastructure" Proposal
AUSTIN, TX—Americans for Prosperity-Texas (AFP-TX) today announced its continued effort to encourage Reps. Colin Allred (TX-32) and Lizzie Fletcher (TX-7) to "End Washington Waste" and reject the Biden Administration's "infrastructure" proposal with a robust and targeted direct-mail push. This comes as the latest layer of AFP's national campaign, called "End Washington Waste Stop the Spending Spree," which is connecting Americans across the country to the harms of Washington's currently debated "infrastructure" proposal while offering positive policy alternatives to solve our nation's greatest challenges.
The grassroots organization is bringing to bear the full weight of its dedicated grassroots activists across the country, on top of its robust and layered paid media efforts.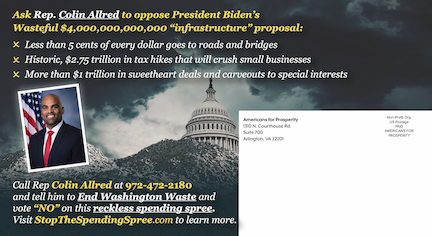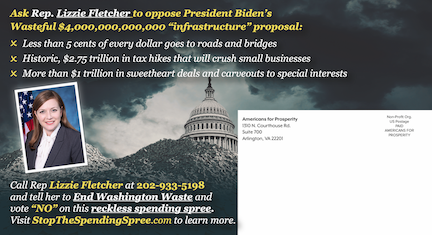 AFP-TX Deputy State Director Mack Morris released the following statement:
"This so-called 'infrastructure' plan spends more on Washington special interests than rebuilding roads and bridges. With this campaign, Americans for Prosperity is urging Texans to call on Representatives Allred and Fletcher to reject President Biden's out-of-control proposal. Texans know that the Lone Star State has long led the way of doing things right, and can see this plan for what it really is: a partisan wish list."
© 2023 AMERICANS FOR PROSPERITY. ALL RIGHTS RESERVED. | PRIVACY POLICY