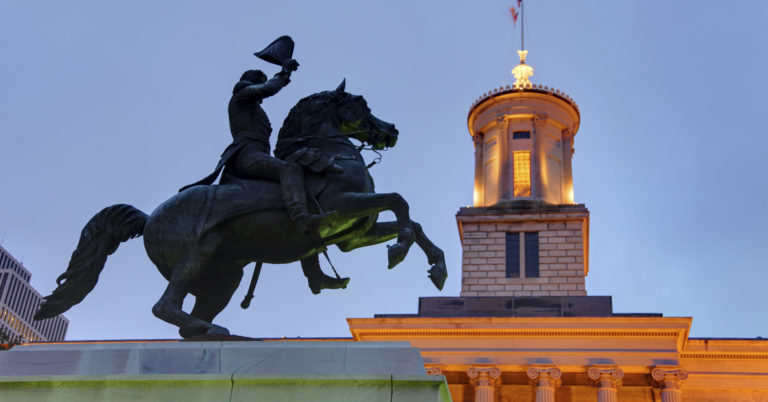 ICYMI: Reforming drug-free zone law was the right thing to do
Americans for Prosperity-Tennessee State Director Tori Venable, State Rep. Michael G. Curcio | Tennessean
We all agree that selling drugs to kids or near kids is a terrible act and should be punished harshly. However, Tennessee's well-intentioned Drug-Free Zone law has ruined lives without doing a thing to keep drugs out of the hands of children. It was simply too broad and left no room for discretion.
For example, Calvin Bryant was sentenced to 17 years in prison as a first-time offender because his crime was committed in his home at the Edgehill Housing Project in Nashville — which happened to be in a drug-free zone. No children were present, and no drugs were sold to any children. Normally, he could have received three years or less in prison. Instead, he got 17.
…
Reworking the law
Thankfully, now the law that led to these disgraceful outcomes is a thing of the past.
Until recently, state law required that every person who committed a drug-related offense within 1,000 feet of a school, day care, public library or park receive a mandatory sentence enhancement that could more than double the prison time they otherwise would have received.
We commend the legislature for passing a measure that reduces the zone to 500 feet and creates a rebuttable presumption against the mandatory sentence, allowing judges to evaluate the specific circumstances of each case and reducing the odds that nonviolent first-time offenders will spend years in prison.
…
The purpose of our criminal justice system is to provide public safety and punish those who violate that safety, while still protecting the rights of all.
To achieve those goals, punishment ought to be proportionate to the crime committed. It's already a crime to sell drugs. It's already a crime to sell drugs to children. It's already a crime to have drugs on a school campus. The Drug-Free Zone law didn't fight any of these scourges.
We spend too much money sending too many people to prison for too long. We are wasting millions of dollars on higher incarceration rates and lengthier sentences that are not making us any safer.
…
Lawmakers have done the right thing in eliminating the one-size fits all mandatory sentences that have swept up too many nonviolent, first-time offenders.
Click here to read the full op-ed.