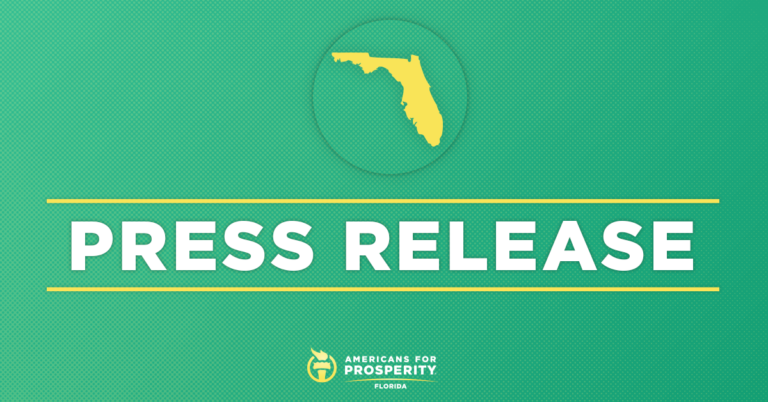 ICYMI: PRO Act would jeopardize gig work, independent contractors | Commentary
U.S. Representative Greg Steube, Americans for Prosperity-Florida State Director Skylar Zander | Orlando Sentinel Op-Ed
After nearly a year of fighting the COVID-19 pandemic, restrictions are finally waning across the nation, as they have been in freedom loving Florida for months. Employment is on the upswing, many of our children are returning to school, and our state and national vaccination programs are making inroads toward herd immunity.
We have more work to do, of course, to fully return to pre-COVID economic numbers. Therefore, lawmakers should now be drawing up plans focused on helping Americans return to work or, at the very least, refrain from creating additional barriers that could fumble our recovery.
…
Congress is now considering a new version of the Protecting the Right to Organize Act, or the PRO Act. While the bill has been rejected each year it has been introduced, the PRO Act now has a greater chance at passage, with a Democratic Congress and a Democratic president who has expressed support for this legislation.
That would be disastrous for our recovery and our country. The PRO Act is a partisan grab bag designed to benefit politically connected groups at the expense of many Americans simply trying to provide for themselves and their families.
It is no surprise that this heavy-handed approach would be contrary to the wishes of these flexible workers, nearly 80 percent of whom prefer the arrangement they have to the one some lawmakers claim they need.
…
The Act would block tens of millions of Americans who work as independent contractors, many of whom operate their own businesses, from earning a living. But some of the bill's supporters hope that employers will simply place those workers on payroll and then in a union.
Not surprisingly, California tried the exact same strategy in 2019 with Assembly Bill 5. The law reclassified independent contractors in countless professions, including journalism, photography, construction, ridesharing, dentistry, environmental engineering, and teaching. And not surprisingly, it didn't work.
…
Even more offensive, the PRO Act would invalidate right-to-work laws in 27 states, including Florida's, which is enshrined in our state constitution.
…
Fortunately, lawmakers have many good options in their playbook. They could pass legislation making it easier for businesses that work with independent contractors to offer them voluntary benefits, something often restricted by government regulation. They could also enact reforms that would help these workers access benefits outside of traditional employment.
…
But Congress must again reject the PRO Act. We cannot afford to fumble during our recovery. Americans are counting on Congress to drive the ball forward.
Click here to read the entire op-ed.