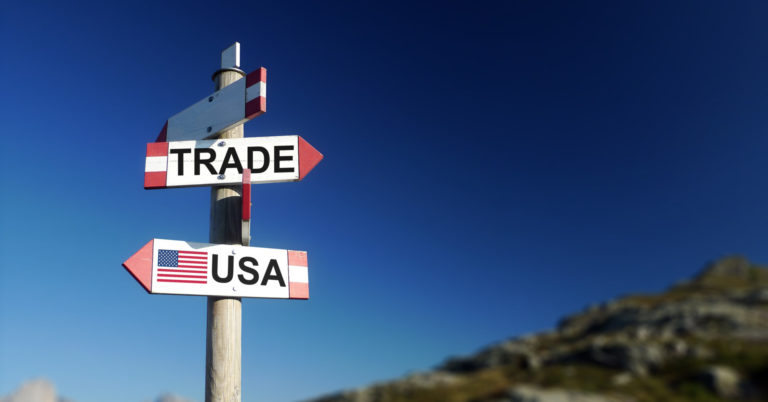 ICYMI: President Trump should stop his trade war before it hurts our economy
Tim Phillips, Grover Norquist, Pete Sepp, Adam Brandon, Tim Chapman and David McIntosh  |  USA Today
Last year's Tax Cuts and Jobs Act was a huge victory for the U.S., and we applaud the Trump administration for this historic achievement. It has already begun to spur economic growth and help our entrepreneurs create new jobs. Likewise, efforts to pare back unnecessary, burdensome regulations have been a boon to American innovation and growth. Our organizations are proud to have worked alongside President Trump and his administration on these important pro-growth economic reforms, and we look forward to continuing this partnership going forward.
It is out of this mutual dedication to improving the future of America's economy that we are now deeply concerned about the administration's approach to trade and international commerce. …
…
We strongly support efforts to open up international markets to U.S. products, encourage other nations to reform their state-owned enterprises and urge our partners to reduce tariffs as much as possible… After all, it is American citizens and businesses who would ultimately pay the high costs caused by limitations on trade. …
Like the president, we believe that increasing economic growth in America is of paramount importance. The best way to continue our current economic expansion is through free market policies like low, competitive taxes, light-touch regulation and international commerce free of government-imposed restrictions. …
…
When it comes to reevaluating and renegotiating our trade pacts, we urge the president to expand international commerce and establish permanent deals that will allow businesses to make long-lasting investments in the American economy. …
We look forward to working with the Trump administration to expand free trade and continue our nation's long-standing commitment to this essential component of free-market economics. The growth and prosperity that will ensue would be yet another great achievement worthy of applause.
For further information or to set up an interview, please send an email to GBraud@afphq.org.
Americans for Prosperity (AFP) exists to recruit, educate, and mobilize citizens in support of the policies and goals of a free society at the local, state, and federal level, helping every American live their dream – especially the least fortunate. AFP has more than 3.2 million activists across the nation, a local infrastructure that includes 36 state chapters, and has received financial support from more than 100,000 Americans in all 50 states. For more information, visit www.americansforprosperity.org
###