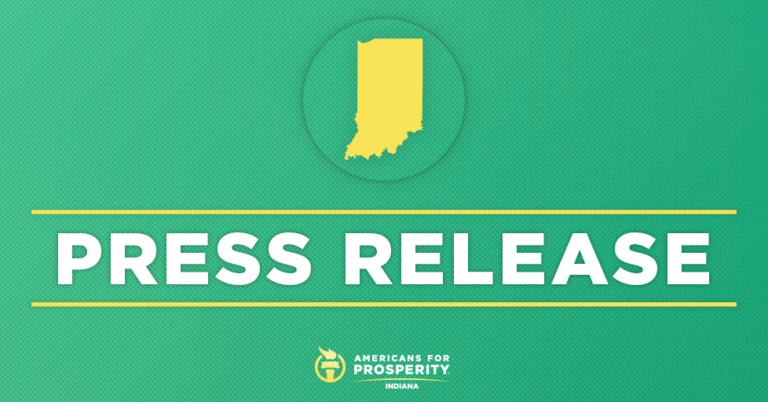 ICYMI: Jay Hall and Michael Chartier: Common-sense sentencing reform is good for Indiana
Retired Lt. Jay Hall and Michael Chartier, Americans for Prosperity-Indiana State Director | Op-Ed for the Indianapolis Business Journal
The Indiana Senate has before it an important opportunity to advance meaningful and common-sense sentencing reform that already passed in the Indiana House on a bipartisan vote. And for good reason. House Bill 1202 is precisely the kind of reform all Hoosiers across the political spectrum should embrace to ensure proportional punishment in our state's justice system.
At this time, more than 1,400 people are in prison for sentences that Indiana lawmakers decided eight years ago were too harsh. In 2014, the General Assembly reduced the sentencing range judges can impose for a set of nonviolent offenses, including distribution of certain controlled substances and theft.
Unfortunately, it failed to make these sentencing changes retroactive. We have heard from partners across the state about individuals sentenced for minor drug offenses before the reforms took effect in 2014 who would likely be home with their family today if they had an opportunity to have their case heard by the parole board.
…
At an approximate annual cost of $22,000 per incarcerated person, Indiana is spending nearly $32 million each year to incarcerate these 1,451 people, who would receive vastly shorter sentences if convicted today. Beyond the profound illogic and injustice to those affected, this inconsistent application of the state's sentencing laws has come at a high cost to Indiana taxpayers and communities.
As many states—both red and blue—are learning, disproportionate and excessive sentencing laws are not good policy. They untether America's legal system from the anchor of fair and proportional punishment in each individual case and cost taxpayers and communities dearly in countless tangible and intangible ways.
…
Our state values justice, second chances and redemption. HB 1202 will do precisely that by ensuring more families are restored and more individuals can escape the shadow cast by the worst day of their lives.
Click here to read the entire op-ed.