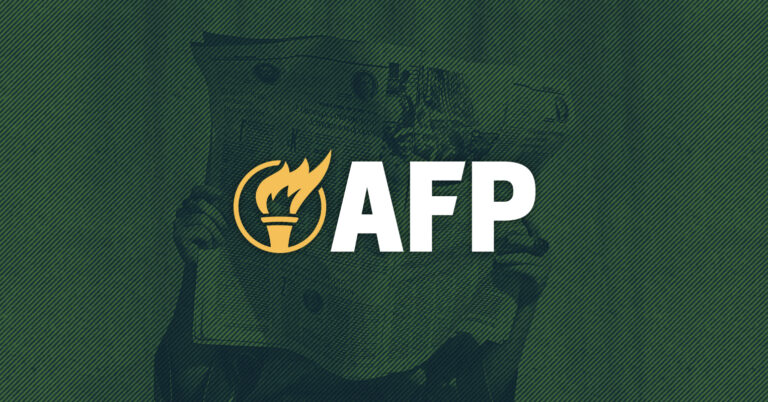 ICYMI: Give Florida teachers the freedom to not assemble
Americans for Prosperity-Florida State Director Skylar Zander | South Florida Sun-Sentinel
Back in the days of robber barons and child labor, it made sense for workers to form labor unions to protect their wages, their health and their very lives. There can be little doubt that in the first part of the 20th century, organized labor helped protect working men and women.
But more recently, a growing number of workers have found themselves shackled to labor unions, seeing money yanked out of their paychecks for membership in unions they want nothing to do with. That's why Gov. Ron DeSantis is exactly on target with his proposed Teacher's Bill of Rights, an unprecedented legislative proposal to establish greater accountability for teachers' unions and other public sector unions.
Long overdue, the proposal would wipe out some of the current practices that give teachers unions a stranglehold on their members — and, outrageously, on non-members alike. Among other provisions, it would prohibit school unions from distributing union materials on school grounds and would prevent them from having dues and assessments deducted directly from the paychecks of hardworking educators. It would require the unions to notify teachers each year of the cost of membership and would prohibit union organizers and leaders from doing union work while (as the governor's office so effectively described it) "on the clock for their taxpayer-funded job."
This landmark move to put teachers over organizations in Florida is so clearly the right thing to do. Teachers, some of our youngest citizens' first models of leadership, would finally get the freedom to take charge over their own professional decisions.
The governor's announcement follows the U.S. Supreme Court's 2018 ruling in Janus v. AFSCME. Hailed as a major victory for First Amendment rights, that case held that non-union government workers cannot be compelled to pay union fees as a condition of holding their public-sector jobs. While Florida's status as a right-to-work state prevented unions from requiring membership to get a job, the court ruling further empowered individual workers.
If the governor's legislative proposal passes, teachers unions in Florida will no longer enjoy the privilege of automatically deducting dues from paychecks and would need to obtain specific permission from teachers each year to keep them on their membership roster. The unions would have to be the choice of at least 60% of employees eligible for representation, rather than the current 50% requirement, and would be subject to stricter scrutiny to prevent fraud, waste and abuse.
For too long, teachers' unions have held too much sway over the education of Florida's children, gradually but unmistakably supplanting the role of parents and dedicated educators. The governor's proposal would return a proper balance to the equation.
We all owe a debt of gratitude to DeSantis for protecting the American dream and prioritizing it for those who teach our children in ways that will extend beyond their years in school.