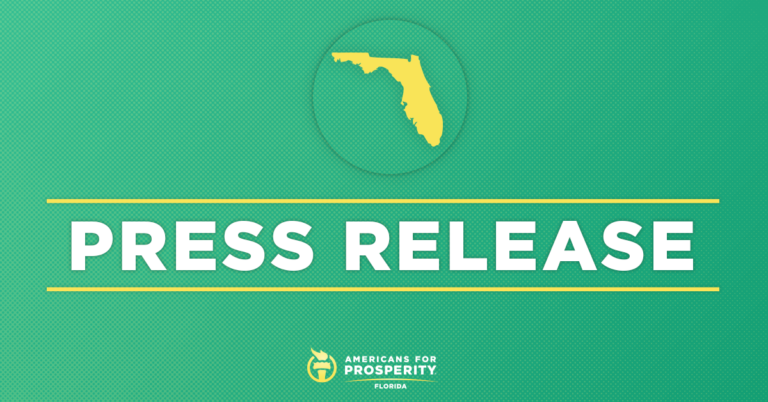 ICYMI: Florida Education Scores Improving
AFP-FL attributes notable gains in education outcomes to Speaker Corcoran and education advocates
Tallahassee, FL – Americans for Prosperity-Florida (AFP-FL) is applauding the bold education policy initiatives of Speaker of the House Richard Corcoran, legislative champions, and education freedom advocates for the notable gains in math and reading scores. According to the National Assessment of Education Process scores released last week, Florida's 4th and 8th graders leading the nation in reading math scores.
Education Commissioner Pam Stewart credits the gains in Florida as part of "very focused work. It is hard work." And it is reported that "Florida fully ushered in new academic standards for math and reading classes — its version of Common Core — in the 2014-15 school and then started giving new, tougher state exams to test students mastery of those skills. Stewart said those have boosted academic achievement while Florida's nearly A-to-F school report cards have helped pinpoint where students are struggling and which schools need help."
AFP-FL state director, Chris Hudson released the following statement:
"The results are in – Florida students are now leading the nation and it's not by accident. Innovation in education is central to these achievements and have clearly been a priority of Speaker Corcoran's agenda to help improve outcomes for our students and parents.
"Fostering an environment for competition, eliminating arbitrary district lines that trapped kids in failing schools, establishing the Hope Scholarship and expanding access to resources for students with disabilities have been just some of the principled reforms Speaker Corcoran and champions, including Senators Bill Galvano and Kathleen Passidomo, and Representatives Manny Diaz, Michael Bileca, and Byron Donalds have courageously fought for over the past few legislative sessions. If we want Florida to be the best place to live, work and raise a family, then common sense education policy must be a top priority. We commend Speaker Corcoran, Florida lawmakers, our hardworking educators, and students on leading the nation in education."