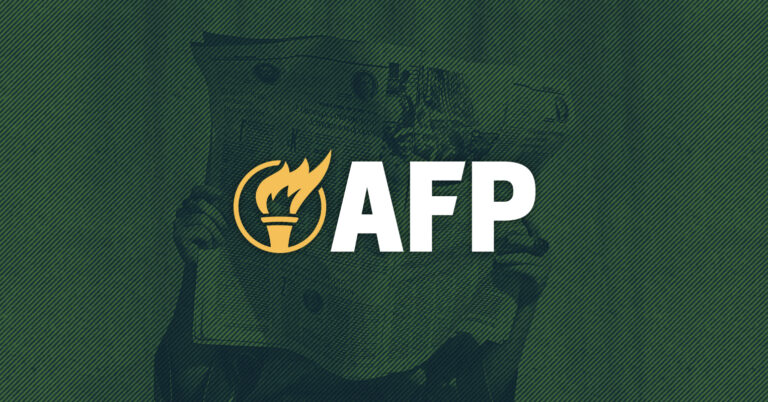 ICYMI: Anquan Boldin, Criminal Justice Reform Leaders Discuss HB 4
SANTA FE, NM – Americans for Prosperity-New Mexico (AFP-NM) hosted a virtual event yesterday, to celebrate the bill signing of HB 4, a landmark bill that bars the use in state courts of the qualified immunity defense and makes state agencies accountable when depriving citizens of their constitutional rights.
The event featured Mark Holden, chairman of the board of directors of AFP, Anquan Boldin, Super Bowl champion and co-founder of the Players Coalition, and Barron Jones, ACLU-NM's Senior Policy Strategist. The panelists discussed the broad coalition that supported the bill and how the bill will benefit New Mexicans and can serve as a model for other states.
You can view the event here.
Anquan Boldin gave the following remarks on why HB 4 is so important for New Mexico:
"I think what New Mexico just did was huge…it's a crisis that we have in our community. I think the only time people have law enforcement, or those agencies, work at its maximum is when they have a great rapport with the community. But whenever we don't have the accountability piece, it severs all that."

"So, I think what New Mexico did in passing this bill was hopefully a precursor to what the rest of the nation does. I think all of the rest of the states need to take notice. Passing this bill does not mean open season on law enforcement. I think it actually makes their job a lot easier because when a community knows no one is above the law and those who are sworn to uphold the law, when they find out they're [law enforcement] not above the law they are more willing to be a helping hand to law enforcement."
Mark Holden discussed why qualified immunity reform helps improve the criminal justice system:
"If you look at what qualified immunity is all about, it's the exact opposite of justice in my opinion…The whole idea of our country is to require people to follow the law. Well, the government needs to follow the law…And what's happened over the years, it's a situation that's been made a mockery where people can't get justice."

"Most law enforcement officers want to do the right thing, but they need to be held accountable just like everyone else and this is what the bill does."
Barron Jones, ACLU Senior Strategist, discussed the broad coalition that supported HB 4:
"I don't think the bill would have made it to the governor's desk if it wasn't for the cross-ideological work of this coalition."
Background:
The grassroots group ran a robust statewide campaign that enabled thousands of New Mexicans to contact their legislators to urge support for the bill.
Recently, Mark Holden wrote an op-ed for the Santa Fe New Mexican with Ben Cohen and Jerry Greenfield, co-founders of Ben & Jerry's, on how HB 4 will protect New Mexicans' civil and constitutional rights.
More than 70 percent of officers themselves say that poorly performing cops are not held accountable.
AFP-NM State Director Burly Cain wrote an op-ed with the Innocence Project on the need for qualified immunity reform.
State House Passes Qualified Immunity Reform, 2/16/21
AFP-NM Speaks in Support of Reforming Qualified Immunity Laws, HB 4, 2/5/21