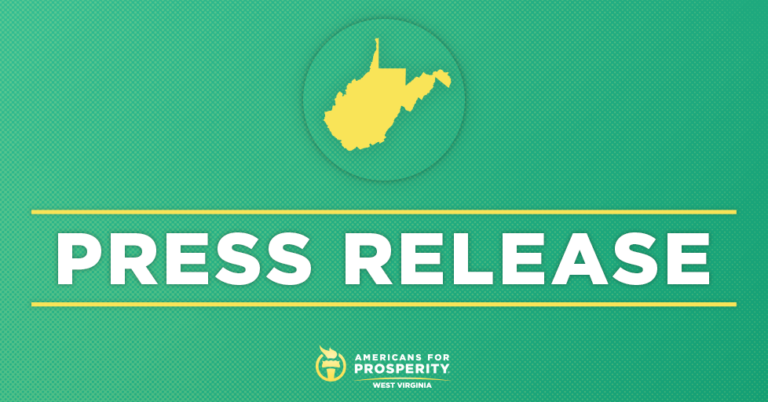 ICYMI: Americans for Prosperity-West Virginia releases scorecard on state legislators
Aug 16, 2018 by AFP
Charleston, W.Va. – In case you missed it, West Virginia Record recently published an article on the efforts of Americans for Prosperity-West Virginia (AFP-WV) in thanking lawmakers that voted in line with the organization's priorities as indicated by the third annual Legislative Scorecard and urging them to keep standing up for taxpayers.
Americans for Prosperity- West Virginia releases scorecard on state legislators
West Virginia Record
Kyla Asbury
August 14, 2018
Americans for Prosperity-West Virginia has released its scorecard this week, detailing which West Virginia legislators vote in line with the organization's policies.
Each legislator receives a scorecard regardless of party affiliation. AFP-WV says it believes in a free society at the local, state and federal level and wants a free market for all Americans.
Jason Huffman, AFP-WV's state director, said the organization looks forward to continuing its efforts in thanking West Virginia lawmakers that championed transparency, fiscal restraint and consistently stood up for taxpayers during the legislative session.
"We'll use every tool at our disposal to educate citizens about the real-life impact of the principled policies these legislators are championing," Huffman said in a statement provided to The West Virginia Record. "Holding legislators accountable to West Virginians has resulted in a balanced budget without tax hikes and more transparency coming out of Charleston. We look forward to our efforts, over the next few weeks, to thank key legislators through our grassroots team, as well as this robust digital and direct-mail campaign."
…
For West Virginia Record's full story, visit their website here.
Background:  
This week, Americans for Prosperity-West Virginia launched digital and direct-mail efforts to recognize lawmakers who voted alongside AFP-WV's policy priorities as indicated by the third annual Legislative Scorecard and to urge those members to continue championing policies that are leading to a more free, open, and prosperous Mountain State. These efforts follow last week's distribution of certificates to distinguished members who excelled during the 2018 legislative session.
For more information, please see AFP-WV's recently released statements on the topics:
AFP-WV Launches Mailbox and Digital Effort for Key Legislators
AFP-WV Celebrates Policy Champions
You can see how each lawmaker voted on our key issues by visiting www.WVscorecard.com.
For further information or an interview, reach Nicole Tardif at NTardif@afphq.org or 571-329-0161.