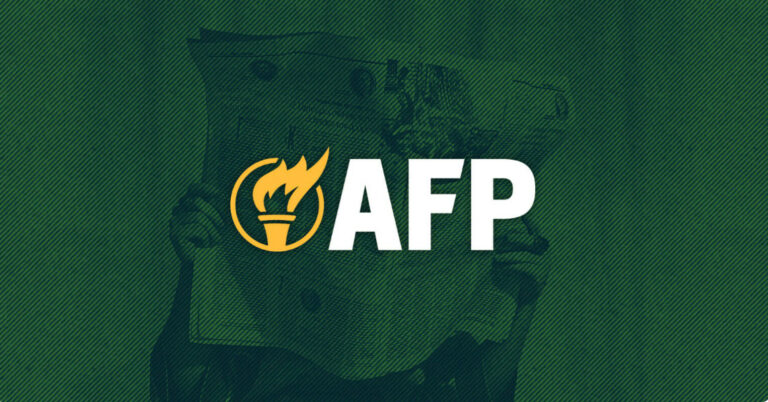 ICYMI: AFP's Ground Game A Difference-Maker in Tight Races
Americans for Prosperity's robust ground game is making a difference in races across the country. Bloomberg Government showcases AFP's grassroots capabilities, focusing on AFP-CO's successful primary campaign to help state Senator Barbara Kirkmeyer's (R) bid for the state's new congressional district.
______
Koch Group Turns Off TV as It Pushes Personal Campaign Approach
Bloomberg Government | July 11, 2022
By Zach C. Cohen and Kenneth P. Doyle
The Denver suburbanite had little time for politics when she opened her door to Jesse Mallory, the head of the Colorado division of the political arm of a libertarian political network founded by the billionaire Koch brothers.
Yet the undecided voter used the opportunity to ask Mallory about meddling from Democratic outside groups in a GOP primary for a competitive House race, where the Americans for Prosperity super political action committee was boosting state Sen. Barbara Kirkmeyer's (R) bid for the nomination.
That visit was part of the effort by the Koch group to target voters one-on-one rather than relying on more expensive TV ad blitzes to shape the Republican conference in Congress next year.
"Everything you do should complement a ground game, because this is where you can actually talk to people and hear about what's on their mind," Mallory said as he hiked between single-family homes in Westminster, Colo. late last month.
At a time when the airwaves are saturated with political ads, the well-heeled conservative group says it's found a more effective way to reach key voters. Leaders of the group say they re-emphasized paid canvassing, digital ads, and direct mail because human contact is the best way to deliver a political message in a environment crowded with competing and confusing messages. …
…
"Distrust in political parties and the media is growing faster than ever before," said Emily Seidel, chief executive of Americans for Prosperity and senior advisor to AFP Action. "But Americans still listen to their neighbors and people in their communities – especially when we engage on an issue they care about."
There's no substitute for a one-on-one connection, Seidel said in an emailed statement.
…
AFP's outreach relies on i360, a company wholly owned by Koch Industries Inc. that's experimented for years in honing messages that move voters. Michael Palmer, i360's president, said the highest return on investment comes "from direct contact with voters through grassroots and layered individualized marketing efforts."
Canvassers use i360 data to strategize about which houses to reach, even when it means visiting more than once. They're able to identify voters to target — for instance, Republican and unaffiliated voters likely to participate in the GOP primary but who haven't submitted their ballots — and get step-by-step directions through a neighborhood. If they reach a voter on their doorstep, the canvasser's script pops up with messages based on issues that voter cared about.
…