Please select your state
so that we can show you the most relevant content.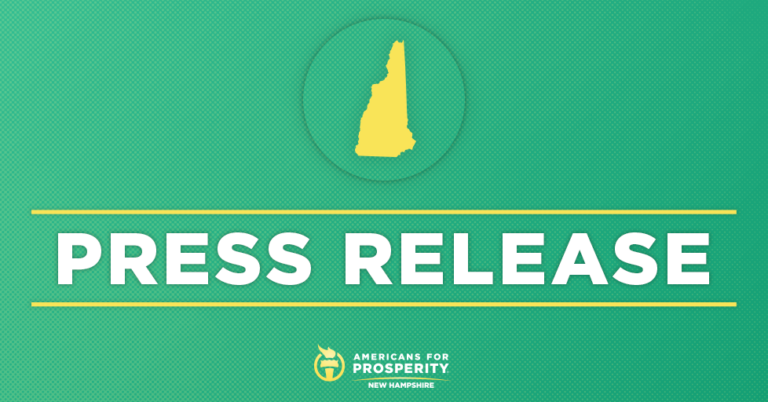 House Votes to Slam Brakes on Booming Economy
CONCORD, NH – Americans for Prosperity-New Hampshire (AFP-NH) today called out the House for passing bills HB686 and HB623, both of which would jeopardize New Hampshire's booming economy by increasing taxes on employers and individuals. This vote comes on the heels of a federal Bureau of Economic Analysis report Tuesday that found New Hampshire not only has the fastest growing economy in the Northeast, but the second fastest growing economy in the eastern half of the United States.
Earlier this week, the grassroots group sent lawmakers letters and launched a digital campaign to oppose both bills.
AFP-NH State Director Greg Moore issued the following statement:
"Tax relief is fueling our booming economy and these bills undermine the growth that is giving better opportunities to Granite Staters. Tax increases are exactly the opposite approach to what delivered such huge success to our economy. We don't need to reinvent the wheel – further tax relief will keep our economy on the path for an even stronger economy. New Hampshire has the fastest growing economy in the Northeast and one of the fastest growing economies in the country, let's not let's not cut this economic growth off at the knees."
© 2023 AMERICANS FOR PROSPERITY. ALL RIGHTS RESERVED. | PRIVACY POLICY