Please select your state
so that we can show you the most relevant content.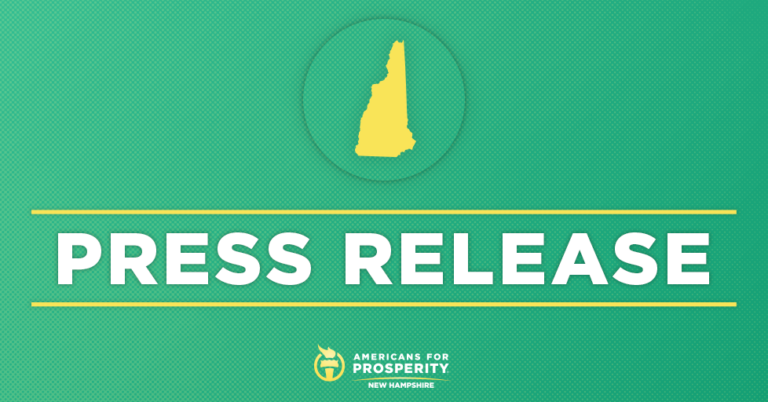 House Votes to Continue to Saddle Ratepayers with High Energy Bills
CONCORD, NH – Americans for Prosperity-New Hampshire (AFP-NH) today urged the legislature to provide ratepayer relief following the defeat of House Bill 477, which would have rebated all of the proceeds of the Regional Greenhouse Gas Initiative (RGGI) program, minus administrative costs, back to New Hampshire ratepayers.
New Hampshire ratepayers face some of the highest electric rates in the country. According to the U.S. Energy Information Administration, New Hampshire residents pay an average retail price of 20.08 cents per kilowatt hour, compared to a national average of 12.95 cents.
Americans for Prosperity-New Hampshire State Director Greg Moore issued the following statement:
"High energy prices continue to be a burden on New Hampshire ratepayers who have to pay 55% higher electric costs than the average American, disproportionally hurting fixed-income seniors and low-income citizens. Although employers are attracted to our state by our strong economy and low taxes, businesses have cited our high electricity costs as a reason for expanding to other states rather than here in New Hampshire. This bill would have been a step in the right direction from our current misguided energy policies of mandates and regulations. We urge the legislature to provide much-needed ratepayer relief that will help our state become an even more attractive place to work and live."
Background:
An analysis conducted by Strata Policy Research and commissioned by AFP-NH's sister organization, Americans for Prosperity Foundation, found New Hampshire's energy policies contributed to Granite Stater's high electricity costs.
The study recommended New Hampshire's renewable energy programs be eliminated or reformed so that money is directed towards rate relief, rather than subsidizing inefficient renewable energy programs.
© 2023 AMERICANS FOR PROSPERITY. ALL RIGHTS RESERVED. | PRIVACY POLICY