Please select your state
so that we can show you the most relevant content.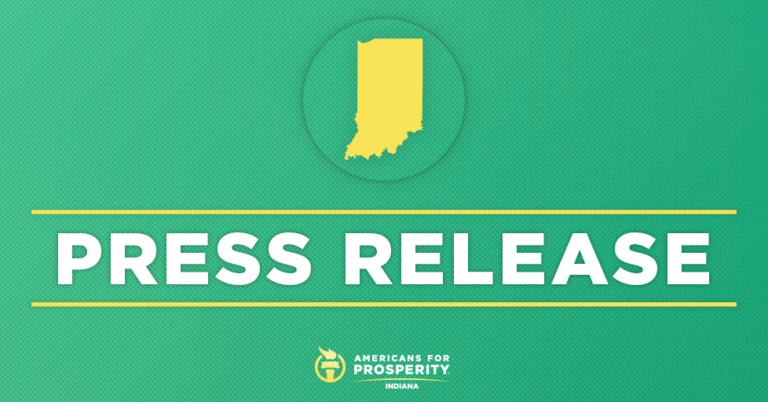 House Passes Bill Expanding Education Opportunity for Hoosier Families, Students
Indianapolis, IN – Americans for Prosperity-Indiana (AFP-IN) today commended the state House of Representatives for passing HB 1005, a bill that would significantly increase educational opportunity for Hoosier students and families. AFP-IN also urged House members to continue to prioritize educational freedom in the state.
HB 1005 creates a new education scholarship program (ESA) that enables families to use their education tax dollars to customize their child's education, and greatly expands and improves Indiana's voucher program.
AFP-IN State Director Michael Chartier released the following statement:
"COVID-19 has helped us better understand how giving families resources and tools increases their ability to access educational options. Parents have long wanted that flexibility, and they deserve to be in the driver's seat when it comes to their child's education.

"This bill puts personalized learning at the center of the Hoosier educational experience, refocusing how we can best meet students' needs in an individualized way. It does nothing to diminish the traditional K-12 system; rather, it empowers families to access what works best for them.

"We thank Speaker Huston and Reps. Behning, Clere, and Prescott for introducing this transformative legislation that will continue to make Indiana a leader in K-12 education."
Background:
Education Bill Sets Indiana to be National Leader on Educational Freedom, 1/19/21
AFP believes every student deserves access to the education that meets their needs. Increasing educational opportunity will be AFP-IN's main legislative priority this session.
Students with special needs, foster kids and children of active-duty military or children of honorably discharged veterans who have a service-related disability are eligible for the ESA program. The bill also contains a voucher expansion that increases income eligibility to 300% of the free and reduced-price lunches rate and makes vouchers cover up to 90% of the state tuition support.
© 2023 AMERICANS FOR PROSPERITY. ALL RIGHTS RESERVED. | PRIVACY POLICY