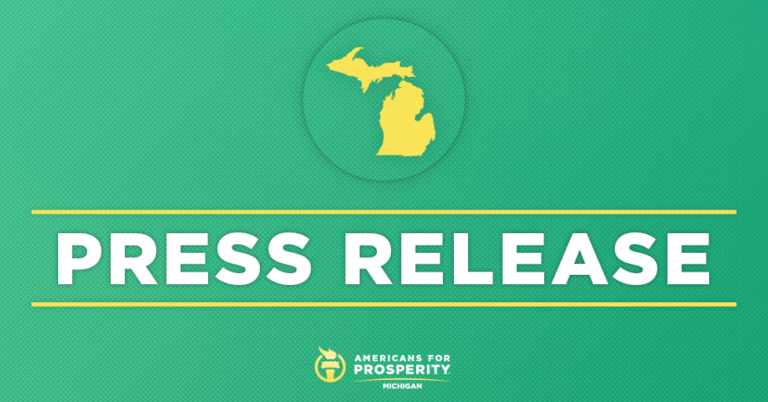 House Committee's Approval of Asset Forfeiture Bills are an Attack on Individual Rights
Americans for Prosperity urges lawmakers to abandon bills that would expand forfeiture in airports         
LANSING, Mich — The House Judiciary Committee narrowly approved a set of bills that would roll back civil asset forfeiture protections for the people of Michigan on Tuesday, allowing airport authorities to seize and keep more cash without proving that it was ever tied to criminal activity.
Under current law authorities must prove criminal activity in order to keep any amount under $50,000. HB 4631 and HB 4632 will reduce that threshold to $20,000.
Community Engagement Director Diana Prichard had this to say:
"The presumption of innocence is the foundation of our justice system. Civil asset forfeiture circumvents the idea that someone is innocent until proven guilty and allows the government to take and keep their property without proving that they have done anything wrong.
"Chairman Graham Filler (R-Dewitt) needn't look far for evidence and research that clearly demonstrates how this will hurt the people of Michigan.
"A report released just last year by the Institute for Justice showed that 91% of DHS cash seizures at airports were never even tried criminally, and the 2014 case of Christelle Tillerson right here in Michigan is an example of a citizen who would be harmed by this bill. Tillerson spent a year and a half suing the government to recover $25,000 that was wrongfully taken from her in Detroit.
"These bills are a real attack on individual rights, that impact real people here in Michigan. The burden of proof is guilt, not suspicion and our lawmakers should resist any efforts to the contrary."