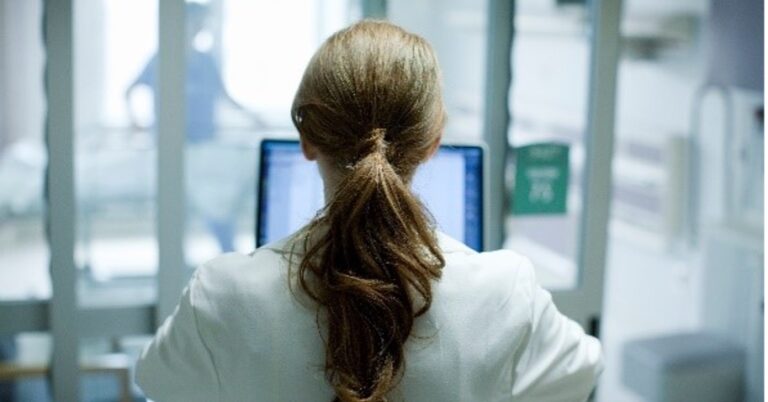 Healthcare Reform
Reimagining Healthcare to Save Lives
Lifting Barriers to Better Care
COVID-19 exposed a tragic reality: America's healthcare system – your healthcare system – is undermined by too much government bureaucracy and red tape that prevents doctors, nurses, and medical researchers from helping people.
Fortunately, we have a solution, a Personal Option. A Personal Option is a commonsense alternative to one-size-fits-all plans like "Medicare for All" or the "Public Option" that put the government in complete control of YOUR care. A Personal Option gives you the choice and control you want, the affordability you need, and the quality you deserve from the medical professionals you trust.
Physician Assistants
Physician Assistants (PAs) are trained to diagnose illness, develop and manage treatment plans, and prescribe medications in various facilities, including hospitals, urgent care, and primary care settings. They develop this expertise by undergoing a rigorous education in master's level courses and working 2,000 hours in clinical rotations in the fields that include emergency medicine and internal medicine.
When the pandemic struck, governors across the U.S. suspended burdensome laws and regulations that require physician assistants to practice under the supervision of a physician. In addition, Congress authorized physician assistants to deliver care to Medicare recipients without the need for physician supervision.
These reforms dramatically expanded the capacity of healthcare facilities to deliver essential care to infected patients. By removing these requirements, physician assistants could go to the communities and hospitals that needed their help the most. In addition, hospitals in those states now have enough staff to add new beds and even build temporary facilities to care for patients.
Unfortunately, Montana has yet to follow suit and remove these harmful barriers standing in the way of quality health care. But the time has come, and H.B. 313 will do just that! 
Allowing PAs to provide for more patients made sense during the height of the pandemic, and it makes sense now for Montana. 
Our Vision
More Affordability. Greater Access. Better Quality.
American healthcare is some of the best in the world, but the current system is plagued by bureaucracy, insecurity, and hidden prices.
It treats insurance companies and the government like they're the customers. That's a problem.
What We Believe
High-quality coverage at prices you can afford.
Access to the latest life-saving drugs at low prices.
To see the doctor of your choice, conveniently and affordably.
To know how much your care will cost, up front, before you pay for it.
The choice to try experimental treatments.
Reliable safety nets that protect the most vulnerable among us.
A Vision of a Better State
We are working in the U.S. Congress and Montana State Capitol to persuade lawmakers to make these positive changes permanent by giving you and the doctors and nurses you trust more control. It's your healthcare.
One thing we do know – doubling down on the bureaucratic approach that caused many of these problems to begin with won't fix things. Whether you call it a "Public Option," "Medicare-for-All," or something else, a complete government-led system would take control of your health care away from you, making many of our biggest problems even worse.
Now is the time to remove the barriers standing in the way of an improved healthcare system for all of us, and we invite you to join us in making that happen!