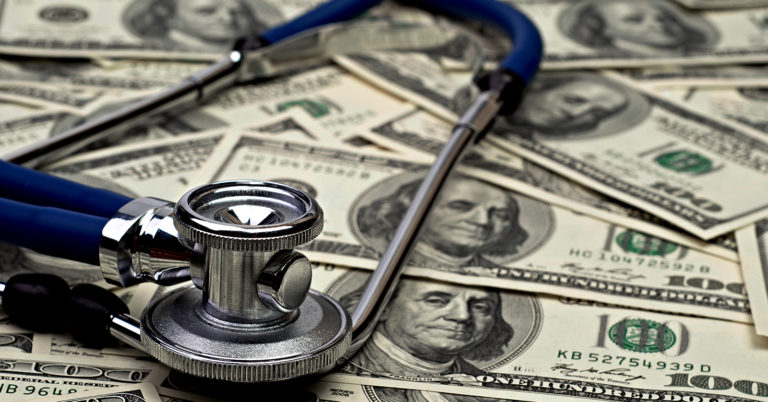 Hands off our health care coalition toolkit
Vote 'no' on Amendment D
Welcome to our coalition members in opposing Medicaid expansion. It's a true team effort, and this toolkit is a resource to quickly review media talking points, find one-pagers, and reference articles and speaking engagements . Thank you for all that you do!
Messaging:
Every South Dakotan deserves greater access to more affordable, quality care.
Expanding government takeover of health care is not the solution, and this is the worst time to do it.
Expanding Medicaid hurts the very people it was intended to help.
Medicaid was designed as a safety net for truly vulnerable who need it the most – the elderly, disabled, and children. If voters pass Amendment D in November, Medicaid will expand in South Dakota to cover lower-income adults ages 18 to 65.
Expanding Medicaid to able-bodied adults would:
Crowd out health care access for those who truly need it while failing to offer more or better care to those who qualify. Access to a waiting list is not access to care.
Sideline hard-working South Dakotans instead of helping them get back to work.
Shift lower income South Dakotans from federally-funded private plans onto Medicaid – and shift that cost from federal to the state.
Bust our state budget, making for tough trade-offs in funding for education and public safety.
By voting No on Amendment D, South Dakotans are taking a stand against government takeover of health care and instead empowering patients, doctors, and nurses with more choice and control.
Tools
Foundation for Government Accountability one-pager
Medicaid Expansion: A boulevard of broken dreams for South Dakota
Hands off our health care petition
Pledge to vote NO on Amendment D
Personal Option
A playbook of reforms and market innovations to give you the choice and control you want, the affordability you need, and the quality care you deserve, from the medical professionals you trust.
South Dakota Farm Bureau health plans
Another option for access to affordable, quality health care coverage.
Innovation at its finest.
Social media
Media and speaking
Huron Plainsman, 10/3/22
Saturday's election forum highlights candidates, ballot measures
The Dakota Scout, 10/8/22
Counterpoint: Will Medicaid expansion help or hurt South Dakotans?
• Op-ed by AFP-SD
Mitchell Republic, 9/26/22
Rural health centers say Medicaid expansion key to delivering better care, growing economy

Huron Chamber of Commerce – 2022 Ballot Forum
• AFP presenting the opposition stance
• NOTE: Amendment D forum starts at 55:36
Upcoming Speaking opportunities
October 20th – Mitchell Chamber of Commerce Forum
October 24th – KELO in-studio interview for Inside KELOland segment
October 25th – Rapid City Elevate Dinner
PAID FOR AND AUTHORIZED BY VOTE NO ON AMENDMENT D