Please select your state
so that we can show you the most relevant content.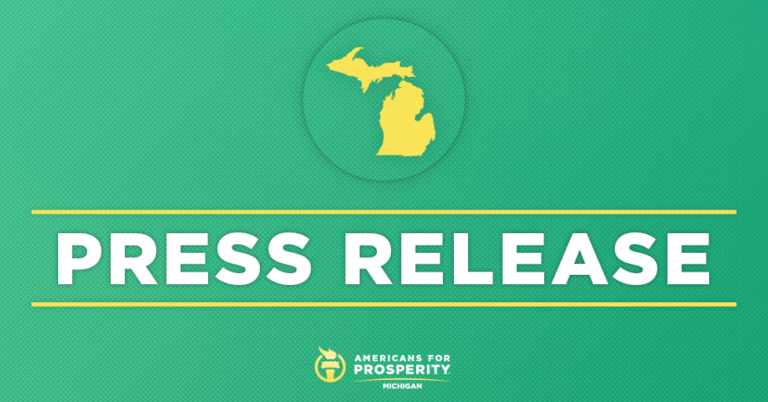 Grassroots Group Urges House Panel to Pursue Sustainable Budget
Americans for Prosperity-Michigan says fiscal decisions go beyond tax and spend
LANSING, MI – Americans for Prosperity-Michigan (AFP-MI) urged house members to focus on sustainable budgeting and core government responsibilities as they considered Governor Gretchen Whitmer's 2022-2023 executive budget recommendations in committee this morning.
The group wrote on behalf of grassroots citizen activists across the state to remind lawmakers that budget decisions directly impact the lives, work and futures of every Michigander – not just through taxes and spending, but in the state's long term policy sustainability.
AFP-MI policy director Diana Prichard had this to say:
"It's tempting to introduce a lot of new programs in years with a massive budget available to us, but we must focus on what matters long-term — the sustainability of core government responsibilities like infrastructure, public safety, and education.
"Beyond core responsibilities, lawmakers should be saving for the future, looking for ways to reduce bureaucratic spending, and putting more money back in the pockets of all Michigan taxpayers. Low taxes fairly leveraged on a broad base, efficient funding, and reduced red tape is the best path forward for Michigan; we cannot afford to get distracted by anything else."
Read the full testimony here: Michigan April 2022 Budget Testimony.
© 2023 AMERICANS FOR PROSPERITY. ALL RIGHTS RESERVED. | PRIVACY POLICY