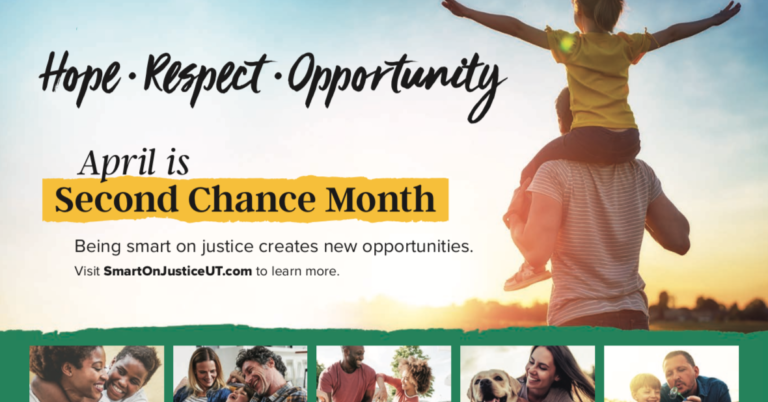 Grassroots Group Caps off Second Chance Month with Direct-Mail Push
Americans for Prosperity-Utah applauds legislative leaders for making important progress on smart on crime reforms
SALT LAKE CITY, Utah – Americans for Prosperity-Utah (AFP-UT) today launched a six-figure direct mail campaign inviting Utahns to call on their elected leaders who supported policies to reform the criminal justice system during the 2019 legislative session. The direct mail campaign is part of a six-figure national effort highlighting key progress across 10 states and comes as the nation recognizes Second Chance Month.
Utah lawmakers tackled "Clean Slate" legislation, which will automate the existing system that seals the criminal records of individuals who were convicted of certain low-level, non-violent crimes. The legislation received unanimous support in the Utah House and Senate and will give thousands of Utahns who've paid their debt to society the fresh start they've earned.
AFP-UT State Director Heather Williamson released the following statement:
"A criminal record is a significant barrier for folks who are trying to productively re-enter society. With Second Chance Month upon us, we're thanking our lawmakers for coming together and opening doors for Utahns who've earned a fresh start.
"We encourage the Utah legislature to continue pursuing policies that are smart on crime and soft on taxpayers. We invite anyone who supports this approach to criminal justice to join us in working to see these policies enacted."
Background:
Utah is the second state to pass Clean Slate legislation. The state level reform comes on the heels of passage of the federal First Step Act, which AFP proudly supports.
The new law, one of the most significant reforms to the criminal justice system in decades, is already working to give many people opportunities to improve their lives. AFP is now pushing Congress and the Trump administration to fully implement and fund the law, so that its full benefit will be realized.
Click here to see our national action page.