Please select your state
so that we can show you the most relevant content.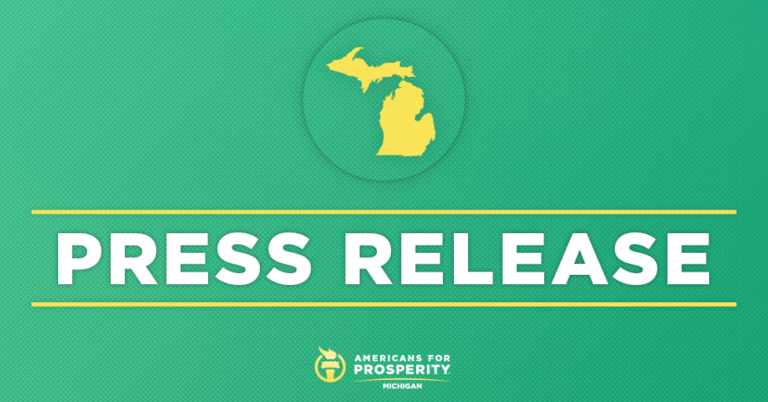 Grassroots Group Applauds Senator Dale Zorn's Reintroduction of Cardiac Catheterization Bill
Americans for Prosperity – Michigan says SB 0012 is 'incremental but critical' step toward better healthcare
Lansing, Mich. — Americans for Prosperity-Michigan (AFP-MI) announced its support for health care legislation which will eliminate the certificate of need (CON) requirement for cardiac catheterization services that the Centers for Medicare and Medicaid have approved as an outpatient service. SB 0012 was originally introduced during last year's session and is sponsored by Senator Dale Zorn (R – Ida).
AFP-MI Community Engagement Director Diana Prichard had this to say: 
"When certificate of need was mandated across the nation in the 1970's proponents thought it would reduce healthcare costs while increasing access and quality of care, but that has never been the reality. Nearly five decades later, we know in no uncertain terms that CON makes healthcare more expensive, less accessible, and lower quality.

"Organizations from The Mercatus Center at George Mason to The Brookings Institute have said that getting rid of CON laws will improve our health care systems. Under the Obama administration even the Federal Trade Commission and Department of Justice encouraged states to eliminate their CON laws because, as they put it, CON laws stifle innovation and limit consumer access to care.

"Michigan's CON bureaucracy is invisible to Michiganders when we go to the hospital or doctor's office, but we feel CON's impact in the prices we pay, the distances we drive, and the quality of the care we receive when we arrive. Senator Zorn's bill is an incremental but critical step in the right direction. It will give more people affordable access to some of the cardiac services they need. Ultimately, we need to eliminate Michigan's CON program altogether."
Senator Zorn's bill has been referred to the senate committee on Healthy Policy and Human Services.
© 2023 AMERICANS FOR PROSPERITY. ALL RIGHTS RESERVED. | PRIVACY POLICY