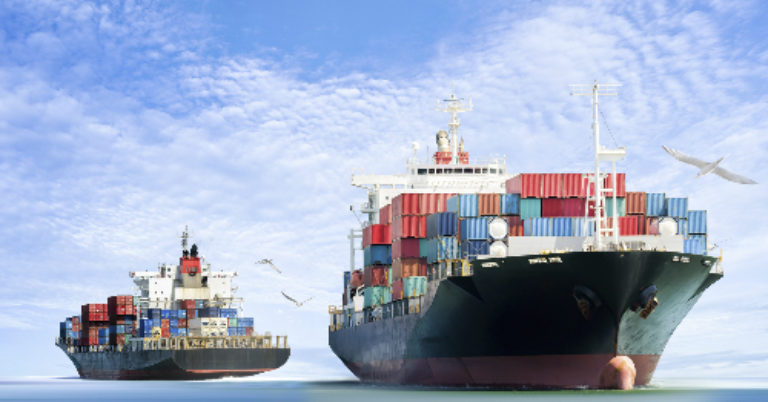 Granite Staters Rocked by Tariffs
American businesses are taking a sizeable hit from Washington's tariffs on steel and aluminum — in addition to retaliatory tariffs from, among other countries, Mexico, Canada, China and the EU — and New Hampshire businesses are no exception.
New Hampshire has much to lose from tariffs. State exports support 184,000 jobs and total nearly $30 million, with the majority of our goods exported to Canada, Mexico, China and the European Union – countries with whom the trade war is most severe.
Williams and Hussey Machine Co., based in Amherst, New Hampshire, is now trying to figure out how to cope with the economic tolls of tariffs.
"This is the big question — how do I absorb those extra costs? Do I pass it on to customers and will customers come back here for business or go elsewhere?" asked Stephen Carter, owner and CEO of Williams and Hussey.
The price of motors that Carter's company purchases, he recently discovered, has jumped 36 percent since the implementation of tariffs on foreign metal. Now, it will be harder for Williams and Hussey to sell its goods abroad as several nations levy their own tariffs in retaliation, reducing the demand for the company's products.
Manufacturing isn't the only sector hurt by steel tariffs. The New Hampshire lobster industry uses steel mesh in its traps, the price of which has increased to the detriment of the state's lobstermen. Coupled with steep retaliatory tariffs from China — reaching 40 percent for American lobster — the New Hampshire lobster industry will be taking a large hit, too.
Right now, our country needs to loosen, not tighten, restrictions on international trade. When we trade with our neighbors, Americans of all stripes prosper. When we erect trade barriers, we cost our citizens jobs, our businesses revenue and our country growth.
Tariffs are not the right way for us to go — not for New Hampshire, and not for America.