Please select your state
so that we can show you the most relevant content.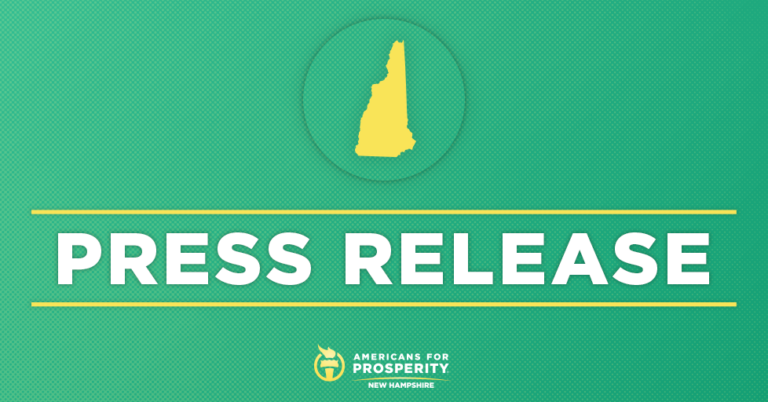 Granite Staters Deserve to Hear from Their Legislators on Spending Bills
CONCORD, NH – Americans for Prosperity-New Hampshire (AFP-NH) today encouraged the New Hampshire congressional delegation to consider holding townhalls to hear their constituents' concerns with the so-called infrastructure package and Sen. Bernie Sanders' $3.5 trillion reconciliation "infrastructure" proposal.
AFP-NH State Director Greg Moore issued the following statement:
"Now that recess is even shorter, it's imperative our congressional delegation discuss with Granite Staters why they are supporting these so-called infrastructure packages that are really an unprecedented spending spree that hardly deals with roads and bridges. Granite Staters deserve to hear from their representatives on how a Washington takeover of America's economy and Bernie Sanders' tax and spending plan will benefit families. We continue to urge Granite Staters to make their voices heard and let their lawmakers know they should reject these trillion-dollar spending bills."
Background:
Americans for Prosperity's campaign, "End Washington Waste: Stop the Spending Spree," has led to more than 1 million letters to elected officials urging them to oppose the $4+ trillion combined "infrastructure" package. The breadth of this campaign should signal to lawmakers that Americans want a better path forward. Instead, AFP has advocated an alternative approach focused on empowers individuals, families, and businesses and rebuilds physical infrastructure by:
Preserving federal dollars for targeted construction projects of a national priority.
Ending the practice of spending gas tax revenues on non-highway projects.
Unleashing private investment in infrastructure assets.
Returning power and responsibility to the states wherever possible.
Overhauling the regulatory and permitting system to modernize infrastructure reviews and reduce project costs.
Eliminating costly and unfair labor restrictions.
© 2023 AMERICANS FOR PROSPERITY. ALL RIGHTS RESERVED. | PRIVACY POLICY