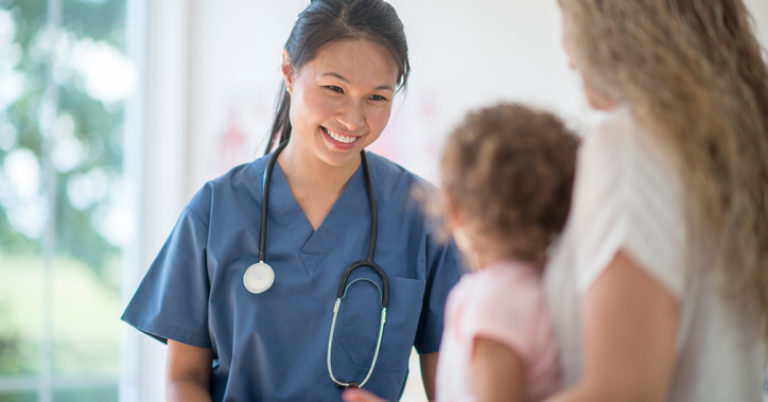 Governor Kelly's signature on COVID-19 bill is great news for Kansans
Governor Laura Kelly signed a bill into law earlier this week that included several provisions to further COVID-19 relief efforts, promote transparency and accountability, help small businesses, and expand access to health care.
Lawmakers worked hard to get this passed. And there's lot to celebrate. What's in it?
Coronavirus relief provisions
In March, Governor Kelly issued an emergency executive order to expand telemedicine services.
The order allowed licensed doctors to prescribe medication after an appropriate telemedicine consultation, permitted all medical providers to perform health care services using telemedicine, and granted emergency licensing for out-of-state providers.
The new law extends these provisions. Continuing these telemedicine services will reduce the burden on Kansas' health system and improve access to care.
What's more, this bill removes collaborative agreements — which limit the ability of qualified and trained health care professionals to offer care to patients without unnecessary restrictions—for several types of providers in the state.
This reform will allow more providers on the frontlines of the COVID-19 crisis to treat Kansas patients, which increases local accessibility to health care.
The new law protects public health in another way. It charges the legislature with oversight of federal dollars from the CARES Act, ensuring that they are distributed with transparency and accountability. This measure will help direct those federal dollars toward COVID-related priorities only, and not toward new spending programs and ideological pet projects.
That way, Kansas will be better able to recover from COVID-19 and prepare for the next health crisis.
Improved legal protections and more local control
As the economy begins to reopen, businesses will require a climate in which they aren't subject to frivolous lawsuits. The coronavirus led to the worst economic downtown since the Great Depression. Businesses can scarcely afford another hit.
That's why the new law provides liability protection against COVID-related lawsuits for businesses, charities, and nonprofits, and protects health care providers against frivolous medical malpractice lawsuits, while maintaining essential protections for individuals who are harmed by legitimate cases of gross negligence, criminal misconduct, and fraud.
The new law also grants greater control to local authorities, allowing them to overrule unelected public health officials or amend their guidance, ensuring that elected officials are accountable to the people in their counties.
Finally, the law reclassifies noncompliance with COVID-19 executive orders from criminal to civil violations, with corresponding penalties.
Thank Lawmakers for Getting this Passed
The new bill signed by our governor has many provisions we should celebrate. From critical health care reforms to vital legal protections, Kansas is in better shape than ever to fight COVID-19 and weather the next health crisis.
Thank lawmakers for signing this important legislation and urge them to continue supporting health care reforms that offer more access to care at a price that families can afford.