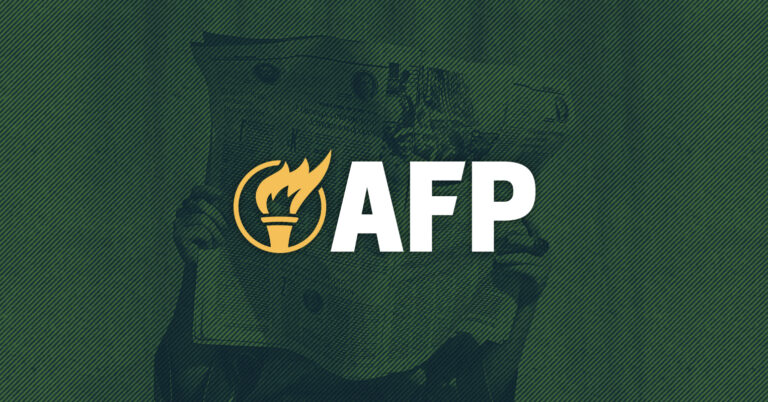 Government-Funded Blacklist Raises Serious Free Speech Concerns
ARLINGTON, VA—Today Americans For Prosperity Foundation (AFPF) opened an investigation into reports that the U.S. Department of State is funding efforts to blacklist and ultimately censor conservative views.
British nonprofit Global Disinformation Index (GDI) and its U.S. affiliates are pushing for major ad companies to stop working with right-of-center news sites that publish content GDI deems "disinformation", according to a Washington Examiner investigation. The group has received $330,000 from two State Department-backed entities, raising serious First Amendment concerns.
AFPF is filing Freedom of Information Act (FOIA) requests, demanding records related to federal officials' potential involvement in the blacklist. (Full copies are available here and here.)
"Government-funded censorship of political views creates potential First Amendment concerns," says AFPF Director of Investigations Kevin Schmidt. "Federal agencies don't get to shut down ideas they don't like – whether they're doing it directly through bad policies or indirectly through vague grants. Recent reports about State Department funding raises serious questions. Americans deserve answers. And AFPF is committed to getting them."
The State Department news is the latest in a disturbing trend: government agencies and politicians using concerns about "misinformation" and "disinformation" to suppress views and voices they oppose. Last year the Department of Homeland Security attempted to stand up a Disinformation Governance Board. Last month, California enacted a law threatening to strip doctors of their medical licenses if they shared "misinformation or disinformation" about COVID-19. All of these examples are deeply concerning.
"It's one thing for people and private organizations to fact check and push back against bad ideas," said Americans for Prosperity (AFP) senior policy analyst David Voorman. "It's something entirely different for a powerful government actor to step into the game."
It's moments like this where open government tools like FOIA are most critical, so citizens can know exactly what the public officials are planning behind closed doors. Learn more about AFPF's and AFP's work to hold government accountable and protect civil liberties for all Americans.