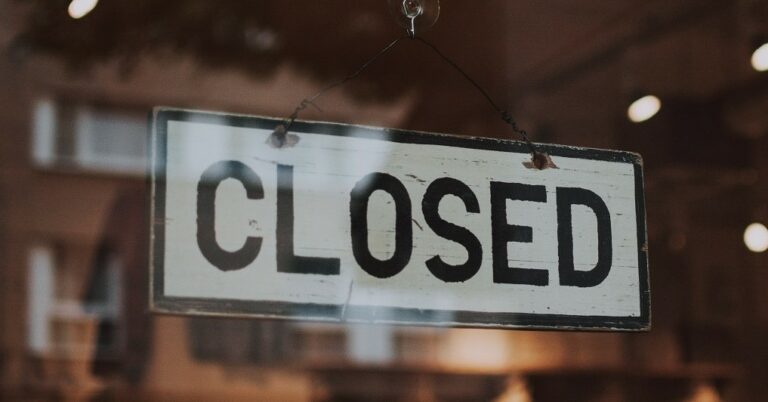 Gavin Newsom shouldn't get to decide which businesses survive, and neither should Congress
Oftentimes threats to free speech don't come labeled as "A Bill to Restrict the Freedom of Speech." California's Assembly Bill 5, which became law a few years ago, is a good example.
California Governor Gavin Newsom signed AB5 into law in 2019, and it went into effect on January 1, 2020. AB5 recategorized many self-employed and/or gig economy workers from independent contractors to employees of the companies for which they perform work. Overnight, people went from being their own boss and having the freedom to set their own hours, to the government telling them they had to fit into a traditional office environment.
The implications were significant, both for the freedom of workers to participate in the gig economy by being rideshare drivers, freelance writers, etc., as well as for the costs to employers – and ultimately consumers – of complying.
As the implications of the law became clear — with employers laying off contractors and freelancers losing the flexibility they valued — industries began to lobby for exemptions. Approximately 100 professions including lawyers, engineers, accountants, graphic designers, and recording artists received special carve-outs — a ridiculous number of exceptions! In other words, California legislators were now in the business of picking winners and losers.
Among those losers? Free speech.
AB5 made it harder for contractors to find opportunities and for writers to express their views.
As the American Society of Journalists and Authors explained in a lawsuit challenging AB5, the law exempted some speech professionals – those engaged in "marketing" – while imposing costly regulations on those engaged in other forms of freelance writing. To avoid those regulations, a freelancer, but not a marketer, would have to limit their publication to 35 pieces of content per year for any publication.
Why that number? The law's chief sponsor acknowledged it's "a little bit arbitrary." Add the fact that AB5 would regulate authors on the basis of their content (for instance, whether you write advertising copy or whether you write an investigative news story), and it's a very troubling law for free speech.
Indeed, freelance writing and journalism have been critical for the conservative and libertarian movement. When people on the right saw flaws in how the mainstream media covered certain topics, they had power to push back against the narratives by publishing coverage that highlighted a different perspective. Blogging was instrumental to the growth of the conservative movement, from Breitbart to Townhall and RedState to The Federalist. AB5 regulates and limits this ability to speak and champion causes Americans care about.
But it doesn't end there. This week, Americans for Prosperity Foundation, joined by our friends at FIRE and The Reason Foundation, filed a brief in support of another case asking the Supreme Court to review California's AB5. This lawsuit is on behalf of an organization called "Mobilize the Message," an organization that works with political campaigns to knock doors on behalf of candidates.
AB5 regulates this door-to-door political activity, but it exempts door-to-door commercial sales. Again, some speech is favored, other speech – indeed basic advocacy – is discouraged. And California assigns these burdens depending on how the government feels about your speech.
For people engaged in speech-based activities (such as writers, salespeople, or therapists), your ability to obtain an exception was essentially dependent upon whether or not your client base was powerful enough to have lobbied for an exception. And, of course, the incumbent politicians giving out those exemptions are happy to regulate the very people who would like to hold them accountable and turn out the vote for their challengers.
Somehow, it gets even worse: Some legislators want to take AB5 national. Members of Congress have introduced the Protecting the Right to Organize Act ("PRO Act"). As my colleagues have amply explained here (and here and here and here), there are plenty of reasons to oppose this legislation even beyond the threat to free speech.
Join AFP in protecting free speech and American workers!
Civil liberties are the solution to uncivil times. Join the defense of Free Speech and subscribe to Casey's newsletter today: