Please select your state
so that we can show you the most relevant content.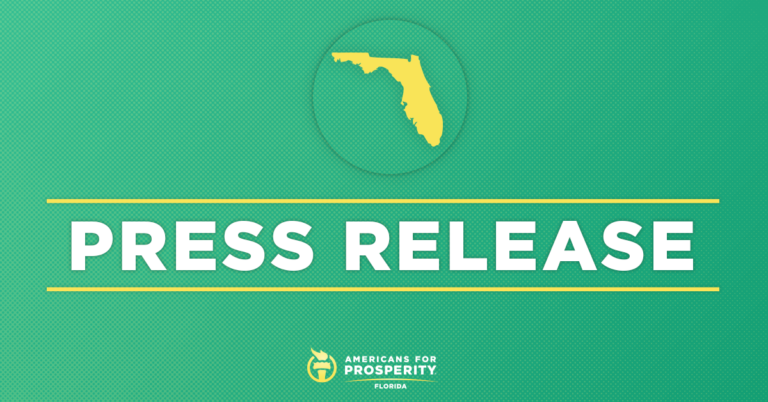 Florida Takes First Step Towards Justice Reforms
Tallahassee, FL: Americans for Prosperity-Florida (AFP-FL) today applauded the Florida legislature for passing House Bill 7125 (HB7125), a significant first step at reforming Florida's criminal justice system. AFP-FL believes that a smart on crime and soft on taxpayer approach to our justice system ensures that individuals who have made a mistake are able to successfully re-enter society and fulfill their potential, keeps communities safer, and protects taxpayer resources.
AFP-FL state director, Skylar Zander released the following statement:
"Florida lawmakers took solid steps to improve our justice system. This is a first step towards helping rebuild people's lives, making communities safer, and are a sincere approach towards the stewardship of taxpayer dollars. Lawmakers should seize on this momentum and prepare to come back in 2020 with additional reforms. We applaud Representative Paul Renner and Senator Jeff Brandes for leading the charge, thank our coalition partners and activists who worked tirelessly, and we hope Gov. DeSantis signs this bill as soon as possible."
HB 7125 makes significant reforms to Florida's criminal justice system by:
Increasing the theft threshold for felonies;
Cutting mandatory driver's license suspensions;
Expanding eligibility of pre-trial diversions programs and drug-treatment courts;
Reforming the juvenile justice practice known as mandatory direct file;
Making significant occupational licensing reforms;
Allowing automatic sealing of criminal records for cases where charges were not filed or were dismissed;
Requiring the Department of Corrections to provide inmates with a directory of re-entry services;
Allowing early termination of probation or reduction to lower supervision administrative probation if a probationer has completed half the term, complied with conditions, and isn't a violent felony offender of special concern;
Requiring additional criminal justice data reporting on caseloads, the kinds of charges have been filed and their outcomes, defendants released before their trials, and demographic information about our justice system, all of which will improve Florida's previous criminal justice collection law.
AFP-FL scored votes on HB 7125 and those will be reflected in the group's annual legislative scorecard.
© 2023 AMERICANS FOR PROSPERITY. ALL RIGHTS RESERVED. | PRIVACY POLICY