Please select your state
so that we can show you the most relevant content.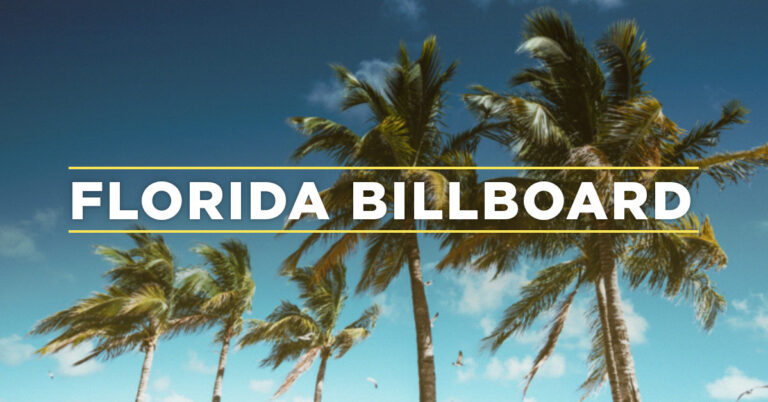 Florida Billboard, Week 5
Hope [Scholarship] springs eternal in sunny Florida as week five of the Florida legislative calendar comes to an end, and the final four weeks continue to loom. The major themes of the week were educational freedom, the rejection of corporate welfare, and the reduction of regulatory red-tape.
View Week 5 Florida Billboard here
Among the key barriers to educational opportunity which are closer to being removed, the Hope Scholarship (HB 1 / SB 1172) cleared its final House committee and its second of three Senate committees, meaning that bullied students and their families are a few steps closer to being granted freedom to excel in another school. In addition, the House's education package (HB 7055) cleared the House floor, with more opportunities for school districts, teachers, and families to make the best decisions they can about how to provide opportunities for students.
Thankfully, the handouts to the film and television industry has once again been rejected in Florida, as the SB 1606 was shelved in its first Senate Committee. Americans for Prosperity will continue to watch this closely to ensure it is not revived.
And finally, week five was also notable for its several moves to reduce the red-tape that faces businesses, occupations, and everyday citizens of the Sunshine State. The creation of a "one-in, one-out" rule for agency rulemaking has propelled to its final House committee (HB 791). In addition, the contents of the Senate's deregulation package were amended onto a bill reducing the harm caused by occupational licensing restrictions for those re-entering the job market with criminal records.
© 2023 AMERICANS FOR PROSPERITY. ALL RIGHTS RESERVED. | PRIVACY POLICY