Please select your state
so that we can show you the most relevant content.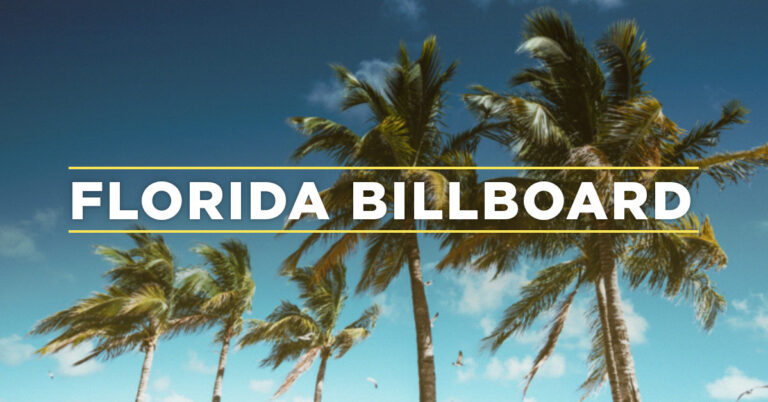 Florida Billboard – FL Session, WK 4
As quickly as it came, third full week of session has already come to an end. Throughout the week, three major themes played out in pro-freedom legislation this week.
One of these major legislative themes of week three was the unshackling of
Florida's healthcare market. On Thursday, the House passed a repeal of Certificates of Need for hospitals (HB 27) in a two-to-one vote, 72-36. That same afternoon, members of the Florida House also passed legislation which would specify that Direct Primary Care agreements are not insurance in a 87-10 vote, meaning that securing Floridians' freedoms to freely negotiate with their primary care physicians is just a Senate committee and floor vote away from passage.
View Florida Billboard, Week 3
The second of week three's themes is government transparency and accountability. In addition to groundbreaking transparency reform of local economic development and tourism agencies (HB 3) passing 87-20 on the House floor and the passage of two-thirds majority requirements for each chamber in order to introduce future tax increases passing 80-29, the Florida House also passed unanimously from its chamber a bill that will restrict local governments from suing citizens after they make a public records request (HB 273). All three of these bills await the Senate.
And finally, week three of Florida session's Theme of the Week is individual self- determination. The House Post-Secondary Education Committee heard nearly two hours of vigorous debate before passing HB 909, legislation protecting the free speech of individuals on campus from the whims of the administration or the heckling veto of a mob. And after debate from the House floor, Florida's state employees are one step closer toward choosing who will represent them in labor negotiations, with the passage of HB 25, sponsored by Representative Plakon.
© 2023 AMERICANS FOR PROSPERITY. ALL RIGHTS RESERVED. | PRIVACY POLICY