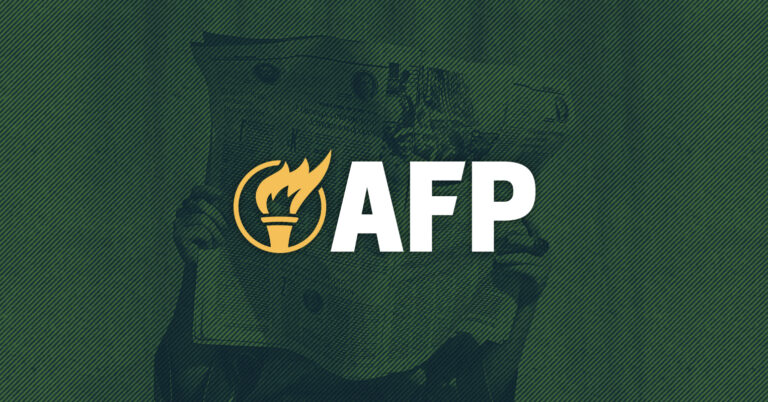 Fiscal Reality Comes to Juneau
ANCHORAGE, Alaska – Americans for Prosperity-Alaska (AFP-AK) applauded Governor Dunleavy's budget proposal that seeks to end the state's habit of overspending. The proposal focuses on funding the core services for Alaskans while cutting line-items deemed non-essential and it directly addresses the state's downward economic trajectory that continues to jeopardize the fiscal health of our state and residents.
The group is particularly supportive of two measures in the outline; a constitutional spending cap and a Taxpayer's Bill of Rights. Both measures would serve as safeguards against over-spending that have brought the Constitutional Budget Reserve down to troubling lows.
AFP-AK Grassroots Director Ryan McKee issued the following statement:
"For years, leaders in Juneau were faced with the tough choice of a growing budget and limited resources. And for years, we warned what would happen if they refused to make the tough choices on spending reductions. Instead, they kicked the can down the road all the while depleting our rainy-day funds. They failed to do their job. Thankfully, with this budget, Gov. Dunleavy has reversed our state's course and recognized fiscal reality.

"It's simple, our government can't spend more than it has. We're hopeful the legislature will get behind a constitutional spending cap and a Taxpayer's Bill of Rights and put Alaskans first to prevent more runaway spending."
BACKGROUND:
State budget reserve could run out after two more years of funding government, KTUU, 4/16/2018
"According to David Teal, the Alaska Legislative Fiscal Analyst since 2014, lawmakers have pulled around $2 billion to $2.5 billion per year from the account, draining the reserve. Once over $10 billion strong, the CBR balance is now barely more than $2 billion. By pulling $600 million to help pay for the budget, lawmakers are slashing nearly one-third of the CBR's balance, which means the state could only sustain current spending and revenue for two more years."
As of January 31, 2019, the balance of the Constitutional Budget Reserve is $1.73 billion.