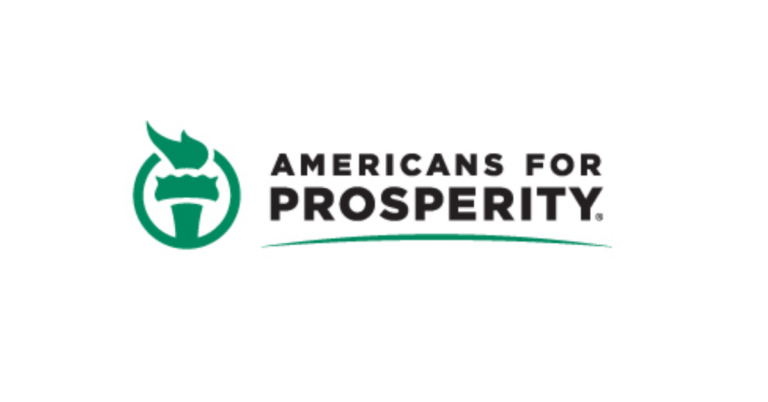 Fact Checking CNBC
In response to the recent announcements, we have received several inquiries. We understand and welcome that. Unfortunately, the piece last night from CNBC does not represent the facts and paints a picture that doesn't reflect reality. So, we thought it was important to address those claims head-on, correct the record, and include the critical context that was provided to CNBC, but absent from the piece.
Here are the facts:
The article uses words like "exodus of donors", but points to less than half a dozen by name who they claim stopped giving.  It says nothing of the literally thousands of donors to AFP today, or the hundreds who started giving to AFP Action since it was launched in 2018.
Worse: some of those named are still donors and the ones who are not stopped giving years ago.  We made that clear to CNBC while respecting donor privacy.  This shows how poorly sourced this story is and not even up to the bare minimums of journalistic standards.  And with a headline that reads "exodus of donors," who could blame someone for being concerned? The truth is our partners are providing more resources than ever before.
In 2020, AFP raised $10 million more than the previous year, and when including fundraising for AFP Action (the real year over year comparison), the groups raised more in 2020 than in 2018.
The bottom line: our donors are providing more resources than ever before. We're engaging in – and winning – more races than ever before. And we expect to exceed all of those marks as we head into what we anticipate will be our biggest year to date.
The article also addresses some changes made to AFP's board (more than a year ago) that will likely leave readers with another false impression. Here's the key context that didn't make it into the article:
The directors who retired in 2020 did so precisely because they saw AFP had matured to a point where they could transition into an advisory role. It was the result of AFP's growing strength, not weakness.
3 left the boards of AFP and AFPF after many years of service and wished the organization well (one member sadly passed away after that), 3 continued to serve as advisors to leadership, 2 stayed on as board members for continuity, and we added 3 additional people.
Both AFP and AFPF are governed by traditional 3-seat boards. AFPF's board is full, while AFP's board has 2 members, after Tim's resignation, which leaves a gap we intend to fill.
CNBC had that information about the board transition, but chose not to include it.
Lastly, AFP is without question committed to a respectful, rewarding, and inclusive work environment. And when claims like the ones referenced in the article are made, we take them very seriously. But as any employer will tell you, lawsuits like these are unfortunately not uncommon.
In these instances, we conducted thorough investigations and did not find evidence of wrongdoing. We made that case and came to an amicable agreement with each party.
So, those are the facts. But there's another important piece that shouldn't be lost on readers. The sensational headline and the lack of detail would have you believe that all of these things happened in the span of a week or a month.
The reality is that this article cherry picks and distorts things that happened over a span of more than 5 years. Focusing only on what would be perceived as negative. And ignoring any facts and context that contradicted their narrative – including statements and information provided directly to them.
It's unfortunate that CNBC chose to sensationalize unrelated events at a moment they thought it might garner attention. But the truth is clear. AFP remains as strong and healthy as it's ever been.  And we won't let ourselves be distracted by misleading reporting.