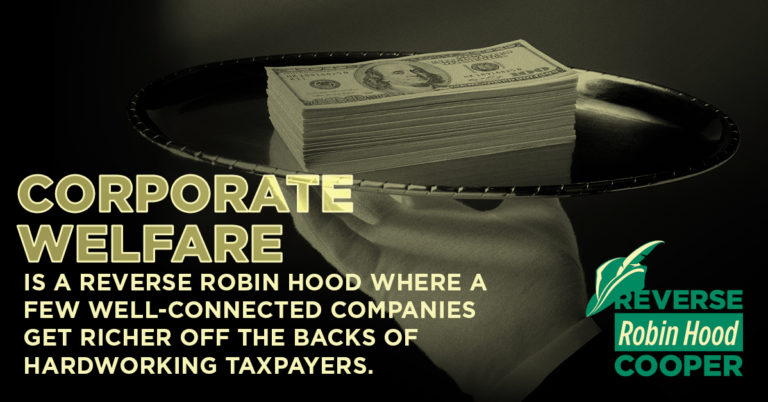 You Deserve to Know How Much Corporate Welfare Gov. Cooper is Offering Amazon
As a candidate, Gov. Roy Cooper portrayed himself as a champion of the little guy, railing against "corporate giveaways and tax cuts for the wealthiest [that] come at a high cost for middle class families." 
Today, Gov. Cooper has changed his tune. Since taking office, he has committed to spend over $167 million in taxpayer money on special interests, including a total of $65 million in tax giveaways for Credit Suisse and Infosys last summer. 
Gov. Cooper hasn't finished spending our tax dollars on corporate welfare yet. 
Now, he wants to lure Amazon's HQ2 to Raleigh, promising the company generous taxpayer-funded incentives. 
Yet the governor has still not revealed just how much this sweetheart deal with Amazon will cost North Carolinians. North Carolina taxpayers deserve transparency. 
On behalf of all North Carolinians, Americans for Prosperity – North Carolina has filed an open records request to reveal the amount the governor and state agencies are offering Amazon to set up their second headquarters in North Carolina.  
The Raleigh News & Observer highlighted our efforts:
Now, a conservative group that opposes incentives is joining a growing chorus of taxpayers asking state officials to be more transparent in their effort to recruit jobs to North Carolina. Americans for Prosperity is asking Cooper, the N.C. Department of Commerce and several other organizations to release records related to their pitch to Amazon.

"If officials really believed North Carolina families would benefit from the Amazon deal, then they wouldn't keep the details of this bid boxed up. We deserve to know how much of our money is being offered," said Anna Beavon Gravely, the group's director for N.C.

The News & Observer, WRAL and various media outlets have also requested records related to North Carolina's recruitment of Amazon. AFP has been a vocal critic of incentives and of Cooper, a Democrat.
Take Action: Tell Gov. Cooper to stop corporate welfare in North Carolina. Click here to send him an email in 60 seconds.