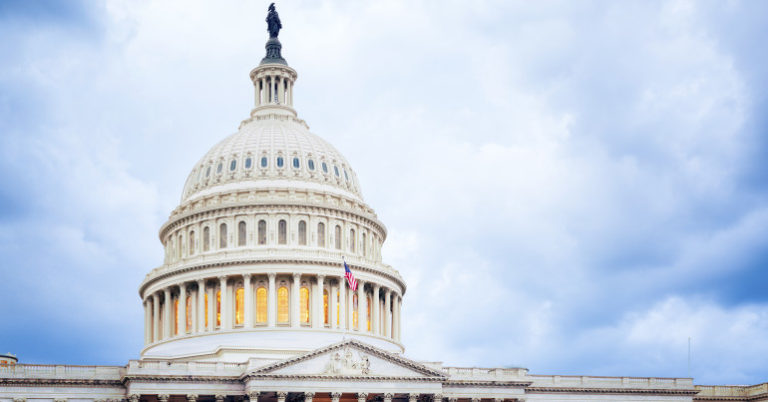 Demand Progress, AFP Applaud House for Passing ACMRA
Policy creates central repository of reports owed to Congress, making oversight easier
Washington, D.C. – Demand Progress and Americans for Prosperity (AFP) today applauded the House for passing of the Access to Congressionally Mandated Reports Act (ACMRA), which will create a central, easily searchable repository of the reports provided to Congress.
Demand Progress Policy Director Daniel Schuman commented:
"The House's passage today of the Access to Congressionally Mandated Reports Act (ACMRA) is a milestone in government transparency. With one fell swoop, the legislation would result in the online publication of thousands of agency reports to Congress at a central website, empowering congressional overseers and journalists alike to delve deeply into the operations of the federal government and to draw connections heretofore impossible. This is a paradigm shift in government transparency and accountability. We thank Rep. Quigley, Chairman Cummings, Chairman Lofgren, Ranking Member Jordan, Ranking Member Davis, the bill's 22 co-sponsors, and all those who have supported the legislation on a bipartisan basis over the last decade and brought us one step closer to making it law, and we look forward to its consideration in the Senate."
AFP Senior Policy Analyst Billy Easley added:
"Citizen oversight should be easier. The Access to Congressionally Mandated Reports Act (ACMRA) makes it easier for individuals to search, obtain, and apply the information shared in thousands of agency reports and, in doing so, hold those in power to account. Many reports Congress requires of agencies — reports reviewing how a law is being implemented, how governmental grants are being doled out, or whether a new law is achieving its objectives — are only sent to Congressional offices and are not accessible to the public. ACRMA will immediately change that, allowing the public to review these reports and determine for themselves whether or not laws are being carried out in a manner that benefits the public. We applaud the Chairman and Ranking Members of the House Oversight and Reform and House Administration Committees for prioritizing this measure and the bill's co-sponsors for supporting an essential transparency law."
Demand Progress 
Demand Progress is a national grassroots group with more than two million affiliated activists who fight for basic rights and freedoms needed for a modern democracy. We work to win progressive policy changes for ordinary people through organizing and grassroots lobbying.
Americans for Prosperity
Through broad-based grassroots outreach, Americans for Prosperity (AFP) is driving long-term solutions to the country's biggest problems. AFP activists engage friends and neighbors on key issues and encourage them to take an active role in building a culture of mutual benefit, where people succeed by helping one another. AFP recruits and unites activists in 35 states behind a common goal of advancing policies that will help people improve their lives. For more information, visit www.americansforprosperity.org
###