Please select your state
so that we can show you the most relevant content.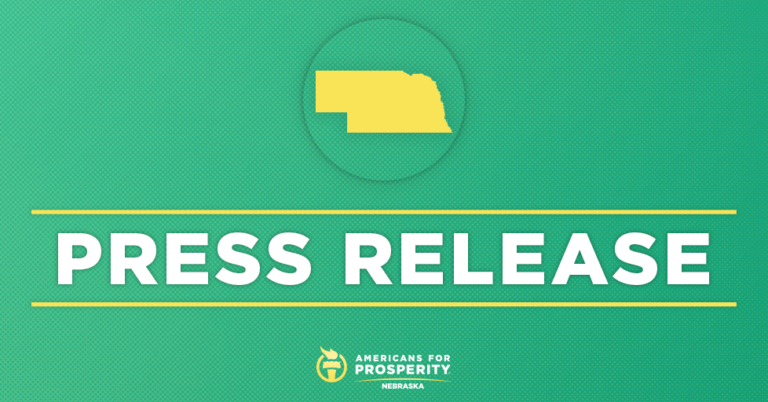 Corporate Handouts Will Not Fix Nebraska's Economy
LINCOLN, NE – Americans for Prosperity-Nebraska (AFP-NE) on Wednesday called on legislators to reject LB1107, a so called "property tax relief" package. The proposed measure would actually increase future spending and use taxpayer dollars to prop up certain industries, rather than providing much-needed tax reform for Nebraskans.
AFP-NE renewed its call to reject LB 1107 following the release of the American Legislative Exchange Council's (ALEC) 13th annual Rich States, Poor States Report, which ranked Nebraska 36th in the nation for the Economic Outlook Ranking – two spots lower than last year's ranking, continuing  a downward slide. The grassroots group believes comprehensive tax reform will help improve the state's ranking and more importantly, create the pro-growth economic environment needed to help Nebraska families, workers, and businesses thrive.
AFP-NE State Director Jessica Shelburn issued the following statement:
"This report shows that it is time we make significant changes to our tax code. Our lawmakers should focus on comprehensive tax reform rather than failed short term fixes to improve Nebraska's economic future. If the legislation passes this year, Nebraskans will see $400 million in property tax relief – only 9 percent of the property taxes levied in 2019 –  but we will continue to see our property taxes increase in the long run.

"Instead of building nearly $1 billion in corporate welfare incentives into our state budget, lawmakers should address funding for K-12 schools and lower the sales tax, income tax rates for families, and corporate income taxes. We could have made significant changes to our tax code by using the funds built into the budget for property tax credits and business incentives to help level the playing field so all Nebraskans can thrive. We encourage our senators to reject this bill and deliver real tax relief for Nebraskans that will put our state on the path to economic recovery."
Background:
AFP-NE has been at the forefront of advocating for tax reform. Recently, AFP-NE highlighted a former Nebraskan who moved his farming operation to another state due to Nebraska's broken tax code and high property taxes.
© 2023 AMERICANS FOR PROSPERITY. ALL RIGHTS RESERVED. | PRIVACY POLICY