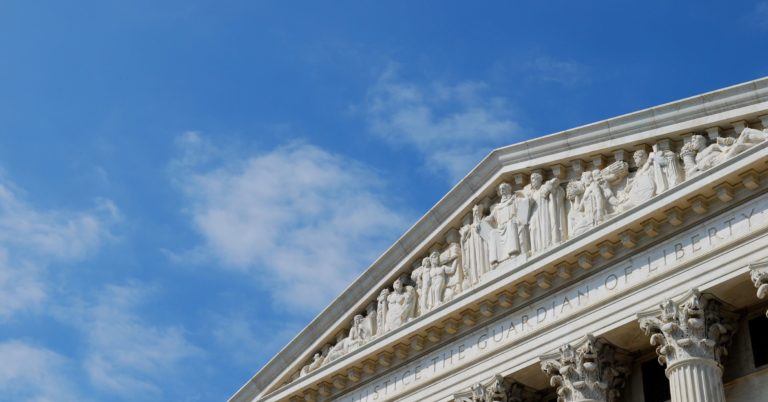 Casey Mattox joins Heritage Action and others to advocate confirmation of Judge Barrett  
The Senate Judiciary Committee voted Thursday morning to move Supreme Court nominee Judge Amy Coney Barrett to the Senate floor for a full vote. Now, all 100 senators will determine whether to send the superb nominee to the bench.
To mark the occasion, Heritage Action hosted a press conference, streamed by the Susan B. Anthony List on Facebook Live, in front of the Dirksen Senate Office Building in Washington. 
Speakers included Heritage Action Executive Director Jessica Anderson, Judicial Crisis Network President Carrie Severino, Club for Growth President David McIntosh, and Americans for Prosperity Vice President of Legal and Judicial Strategy Casey Mattox. 
Anderson kicked off the event by noting the historic nature of Judge Barrett's nomination and swift committee approval.  
"We are one step closer to filling that seat, as the Senate Judiciary voted Judge Barrett out of committee this morning," she said. "Major milestone, huge first step, and now she will head to the Senate floor … for her final confirmation vote."  
"We know what Amy Coney Barrett stands for," Severino said. "She was very clear: She wants to take politics out of the process, she doesn't think [she should impose] her own personal politics on anything from Obamacare, to guns, to global warming — all the things they tried to pin her down on." 
"That's not the question," she added. "The question is, how do you interpret the Constitution and the law? And she says, 'stick to the text, stick to the law.'" 
Later, Mattox described the widescale outreach by activists across the country to drive Judge Barrett's nomination across the finish line. While a confirmation vote by the full Senate awaits, Mattox noted that the efforts by Americans to contact their senators on behalf of the nominee has been "incredible." 
"We have seen over 600,000 phone calls and emails and letters in the Senate offices in less than four weeks in support of this nomination," Mattox said, adding, "On Monday, let's make Judge Barrett Justice Barrett." 
Judge Amy Coney Barrett has cleared the Judiciary Committee and the Senate will now hold a vote on her confirmation Monday. Tell your Senators: Vote "yes" on Judge Barrett.