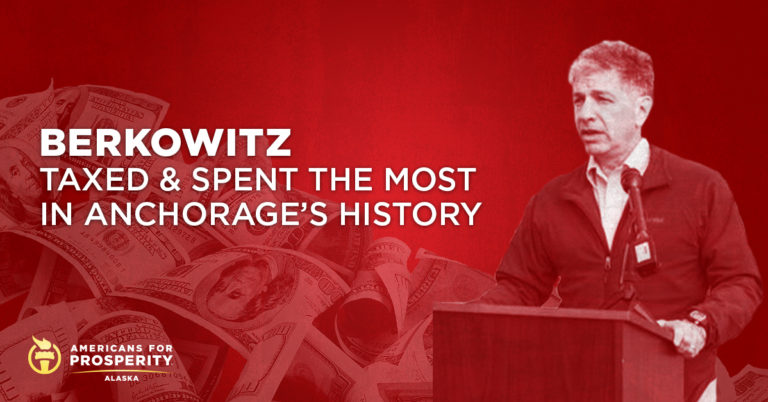 Bring Fiscal Responsibility to Anchorage
Jan 30, 2018 by AFP
Under Mayor Ethan Berkowitz's leadership, Anchorage spending has exploded.
Last year, the city assembly passed the biggest budget in Anchorage's history.
To fund the wasteful spending and bloated budgets, Mayor Berkowitz is using a new gas tax that will cost Anchorage families nearly $12 million in the first year alone.
This year, Americans for Prosperity and our activists will be working to stop these bad decisions. Sign up today to join the movement!