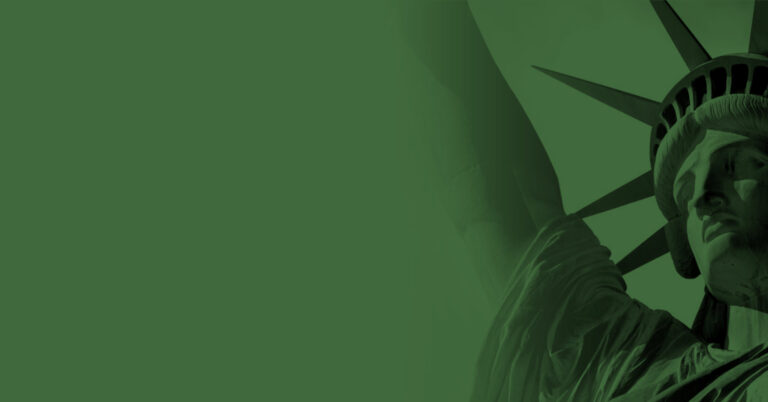 'Bidenomics' is Taking Us Backwards
PRESIDENT JOE BIDEN isn't participating in the New Hampshire presidential primary, and that's too bad — for Joe Biden. When presidential candidates come to New Hampshire, they have to talk to New Hampshire voters. They learn about the voters' concerns, and they learn how Granite Staters think about politics. And if there's one thing President Biden needs right now, it's a dose of good old New Hampshire common sense.
President Biden's job approval rating is in the low 40s, and more than 60% of Americans disapprove of his economic policies. If he came to New Hampshire, he could learn how to make voters happy by improving their standard of living.
"For the first time in a long time, we've climbed out of our great economic crisis. It's beginning to work for working people," the President said in a September 14 speech promoting "Bidenomics" as the answer to the country's economic problems.
The data show that isn't true, and the polls show the country isn't buying it. This is the way presidents campaign when they've spent too much time in Washington and not enough time in the rest of the country, where most people work for a private business, not the government.
If Biden came to New Hampshire, here are a few things he might learn:
People are angry about inflation because they know they're falling behind. People are talking about this everywhere (though apparently not in the White House). Adjusted for inflation, median household income fell by 2.3% last year, the U.S. Census Bureau reported this month. That's the third year in a row that Americans' incomes have fallen when adjusted for inflation. We can all see that our paychecks don't go as far as they did a few years ago, and no amount of White House spin can make us dizzy enough to unsee it.
Fiscal discipline helps create the conditions for economic prosperity. Keeping government spending and taxes low to encourage economic growth is the secret to New Hampshire's economic success. And what works for New Hampshire can work for America. But only if Washington stops borrowing and spending literally trillions of dollars we don't have to pay for politicians' pet projects.
The Granite State shows that there's a better alternative to "Bidenomics" — we call it the New Hampshire Advantage.
Instead of raising taxes to redistribute revenue to political allies, Biden could improve everyone's living standards by keeping spending and taxes low so the private sector can do what it does best: create economic growth and opportunity.
We've spent decades keeping taxes low here. We could do that because we didn't say "yes" to every interest group that wanted increased state spending on its own pet cause. And that includes industries that asked for tax breaks or subsidies. For the most part, legislators told them, "No," which is a word heard every day in Concord but not nearly enough in Washington.
Since 2015, we've cut business tax rates regularly, and we'll phase out the state's only income tax, the Interest & Dividends Tax, by the end of next year. How did that work out?
Despite claims that these cuts would devastate the state budget and our economy, the state economy boomed, driving personal incomes and state tax revenue to record levels.
Political scientist Jason Sorens pointed out this month that personal income growth was higher in Massachusetts (18%) than in New Hampshire (14%) in the six years before the business tax cuts began. But in the six years that followed, personal income growth in New Hampshire shot up 10 points to 24% while in Massachusetts it rose just one point to 19%.
If you want people to be happy with the way you run the government, make them wealthier. New Hampshire does this consistently.
New Hampshire manages to balance its budget while having the 47th lowest state tax burden in the country. Every other New England state is in the top 20. It's no surprise that when New Englanders want to move to a low-tax state that isn't in the Southeast or West, they come to New Hampshire.
Massachusetts lost 110,000 people from April of 2020 to July of 2022, Census data show. Their top two destinations were low-tax New Hampshire followed by low-tax Florida.
The New Hampshire Advantage has given us a booming economy, record-low unemployment rates and rising personal incomes. The administration could copy New Hampshire's successful model if it wanted to.
"Bidenomics" is taking us back to the bad old days when interest rates and inflation were high, deficit spending was out of control, and the country was left with stagnating incomes, rising prices and upset citizens. If the president wanted to turn his campaign around, he'd ditch "Bidenomics" and take a leaf out of the New Hampshire Advantage playbook.
—
Greg Moore serves as the state director of Americans for Prosperity-New Hampshire. He lives in Bedford.
To hear more about "Bidenomics" from Greg Moore, please check out his radio segment on WFEA 1370 here.
If you'd like to help us combat "Bidenomics," please click here to sign our letter to lawmakers.