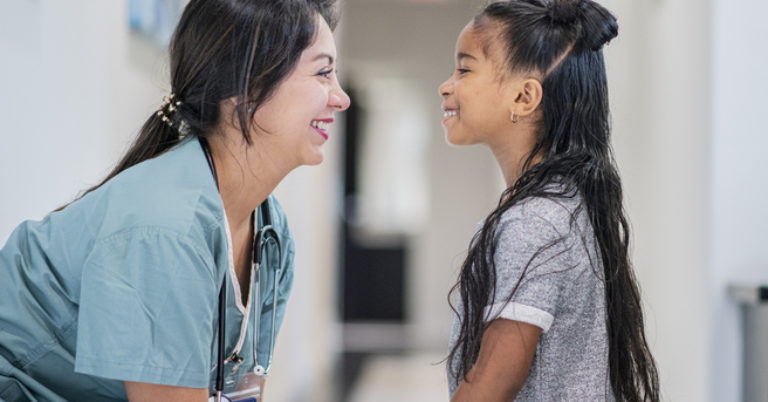 Thanks to scope-of-practice reforms, Arkansas is better prepared to meet health care demands
By Ryan Norris
The COVID-19 pandemic has caused upheavals in many aspects of our lives, ranging from logistics and supply chain disruptions to the effects of increased strain on our nation's health care infrastructure.
This has been especially true here in Arkansas due to our very low per capita ratio of primary care physicians compared to the rest of the country.
Fortunately, legislative Acts 412 and 569 passed into law last year, thanks to the efforts of sponsors Representative Lee Johnson, MD, and state Senator Kim Hammer.
Arkansas now allows nurse practitioners to enter their own independent medical practices and will be better prepared to meet the current and future health care needs of the Natural State.
Why Arkansas needs scope-of-practice reform
The Association of American Medical Colleges reports that in 2020 Arkansas only had 83 primary care physicians per 100,000 residents. This is well below the national state median of 94.7 primary care physicians per 100,000 residents and leaves Arkansas ranked 37th among all 50 states.
This shortage is especially harmful to rural communities where residents are forced to travel large distances to access health care resources, which contributes in part to worse health outcomes when compared to urban areas of the state.
To address these concerns, Americans for Prosperity has been working with partners around the state to reform regulations that limit the ability of qualified health care professionals to treat and care for patients.
Arkansans want more personalized health care options; this reform takes a big step toward delivering that.
How scope-of-practice reform will improve Arkansas health care
The data is clear that such reforms lead to positive results, with studies finding that states that reduced barriers to practice had 40 percent more primary care providers servicing rural areas than in states that had maintained the barriers.
Additionally, the U.S. Census Bureau has found that reduced nurse supervision requirements have resulted in patients being 11 percent more likely to receive a check up, and that emergency room visits were reduced by 21 percent.
As mentioned, last year Arkansas passed two vital pieces of legislation that will allow the state to address these gaps in primary care coverage by allowing experienced advanced practice registered nurses to care for patients without the supervision of a doctor:
Act 412 authorizes nurse practitioners who have worked under a physician's supervision for at least 240 hours to establish their own independent practices.
Act 569 authorizes the state Medicaid program to recognize advanced practice registered nurses who are eligible as primary care providers.
Wes Ward, a nurse practitioner and member of Arkansas' Nurse Practitioner Association education committee, estimates that 2,500 of the state's nurse practitioners will be eligible to become independent practitioners once the law has gone fully into effect.
He stated that residents can expect to see an expansion of health care access in rural areas as nurse practitioners, some of whom already live in the area, would be free to open their own clinics, even if there is not a supervising doctor nearby.
However, the bureaucratic infrastructure necessary to implement this new certification program has not yet been fully put into place.
It is important that lawmakers continue to prioritize the implementation of these new laws because the longer they are delayed, the longer Arkansans will be left without the proper access to life saving medical care.
Why legislators must ensure scope-of-practice reforms are implemented as quickly as possible
It is not an exaggeration to say that such delays are a matter of life and death. An analysis conducted by researchers at the University of Illinois concluded that COVID-related deaths had been reduced by 10 per day in the midwestern states that suspended scope-of-practice laws for nurse practitioners.
While the pandemic may be gradually ending, its negative impacts, both directly and indirectly, will unfortunately linger for years to come.
A National Bureau of Economic Research working paper has concluded that the negative health effects from COVID-lockdown related unemployment alone will result in an additional 0.89 million additional deaths over 15 years.
This does not factor in all the increased negative health outcomes anticipated to occur due to so many people skipping or delaying important medical visits and preventative screenings.
As Dr. Wayne Frederick, the president of Howard University and a professor of surgery at the Howard School of Medicine, has written, "the pandemic may leave in its wake many preventable deaths even after cases of COVID-19 have diminished" due to preventative care efforts being sidelined.
He also noted that these negative effects will fall most heavily on already disadvantaged communities. Such communities are the ones that will greatly benefit from the implementation of Arkansas' scope-of-practice reforms.
Legislators must ensure these laws are implemented as quickly as possible. We know they will save lives once they are implemented, and the need for them has never been greater.
Ryan Norris is state director of Americans for Prosperity-Arkansas