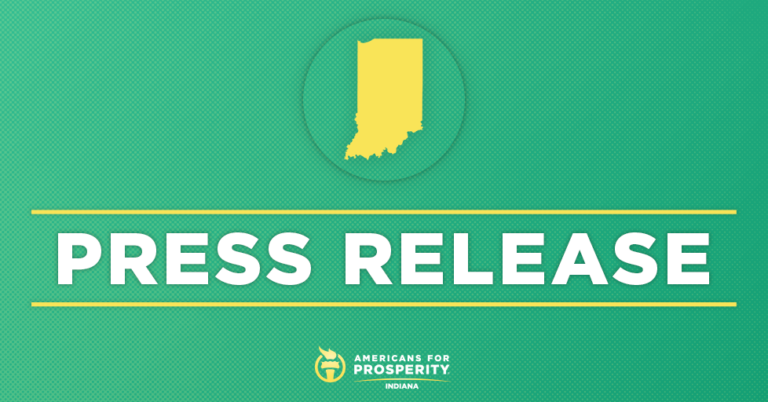 Americans for Prosperity-Indiana Applauds Legislation that Eliminates Stadium Subsidies
INDIANAPOLIS, IN – Americans for Prosperity (AFP-IN) applauded Representative Tim Wesco for introducing HB 1127, a bill that would prohibit taxpayer money from funding professional sports stadiums. The Wesco bill would only take effect once 24 other states have adopted similar legislation.
The free-market group has long opposed stadium subsidies, viewing it as a form of corporate welfare that gives out millions in taxpayer subsidies to billionaires. Rep. Wesco introduced HB 1127 at a time of mounting opposition to stadium subsidies across the country. Numerous state legislatures focused on ending stadium subsidies have introduced legislation like HB 1127.
"Corporate welfare is a bad play for Hoosiers. Not only do subsidies crowd out funding for essential government services like roads and education, but they also create an uneven playing field. We are fed up with picking up the tab for billionaire sports owners and their publicly financed stadiums," said AFP-IN Director Justin Stevens. "It's tempting to think these stadiums would bring commerce to our communities, but history shows that the economic benefits of subsidized stadiums never outweigh the investments, leaving taxpayers on the hook for millions. We thank Rep. Wesco for taking the initiative to protect Hoosier taxpayer dollars and urge his colleagues to support this effort to eliminate corporate welfare."
Background:
A recent report by the Brookings Institution shows billions of taxpayer dollars have been spent on sports subsides. Additionally, research conducted by the Mercatus Center at George Mason University proves the economic benefits of stadium subsidies fail to outweigh the costs. Hoosiers have experienced this first-hand when taxpayers spent $619 million on the Lucas Oil Stadium in Indianapolis. When it was built, that sum was the largest taxpayer handout for any NFL stadium in history.
For further information or an interview, reach Lorenz Isidro at LIsidro@afphq.org or (703) 887-7724. 
Americans for Prosperity (AFP) exists to recruit, educate, and mobilize citizens in support of the policies and goals of a free society at the local, state, and federal level, helping every American live their dream – especially the least fortunate. AFP has more than 3.2 million activists across the nation, a local infrastructure that includes 36 state chapters, and has received financial support from more than 100,000 Americans in all 50 states. For more information, visit www.americansforprosperity.org
###