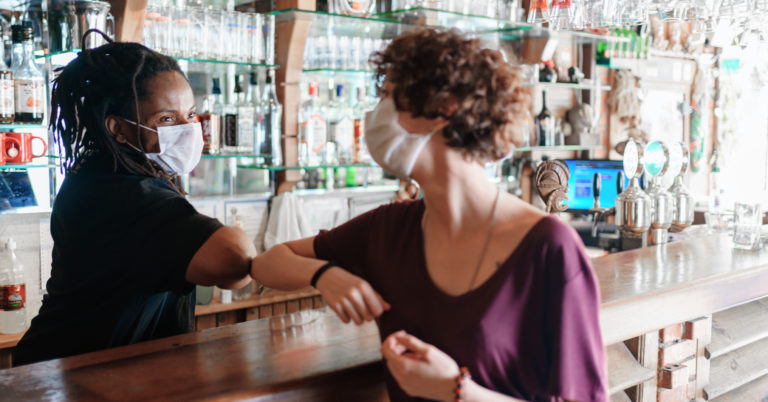 What are AFP's alternative solutions for overcoming coronavirus and promoting economic recovery?
With the arrival of new coronavirus vaccines and therapeutics, the American people are focused on defeating the pandemic and rebuilding stronger communities and a stronger economy.
With multiple federal assistance packages already enacted into law, there's a vigorous debate in Washington over what the federal government can do right now to best support that recovery. Americans for Prosperity has laid out an agenda that will help to defeat the pandemic and recover stronger.
Since the start of the pandemic, we've seen bad government policies undermine the medical response and hamper the rebound of the economy.
If Congress and the president approve effective, targeted reforms, America will be helped in the effort to bounce back more quickly.
If they make a mistake, and instead enact unnecessary spending and measures not directly related to the challenges we face, it may slow our rebound from the virus and the economic pain that has followed.
There are important priorities that should be the focus of any coronavirus response agenda:
Stop the pandemic and prepare for the next one: Billions in new funding will have a negligible impact unless Congress and the administration commit to smarter testing, quicker vaccine deployment, more therapeutic tools, and permanently lowered barriers to care. The best way to expedite a recovery is to give people confidence to re-enter the economy.
Clear the way for people to get back to work quickly and safely: With the arrival of vaccines and widely available rapid testing, policymakers should reassess government-mandated shutdowns frequently and critically to reopen businesses as soon as it is safe to do so.
Public health decisions regarding reopening can be made at the local level and applied fairly, with input from health experts, businesses, community leaders, and lawmakers.
Schools, religious institutions, and businesses should have liability protections so they have the certainty they need to operate responsibly and offer services to the public.
We should also reject legislation like the PRO Act that would end right-to-work policies across the country and limit independent contractor opportunities for individuals.
Reject bailouts, massive spending, and other bad deals: Federal assistance should be timely, temporary, and targeted to those harmed by the pandemic and lockdowns. Lawmakers should avoid state and local government bailouts, corporate welfare handouts, or unnecessary intervention into financial and housing markets, which has led to unintended negative consequences in previous crises.
Keep tax burdens low and address unsustainable government spending: Laws like The Tax Cuts and Jobs Act allow Americans to keep more of what they earn and grow the economy. Undoing this bill – or similar pro-growth measures – would be a mistake. Instead, policymakers should stop unsustainable government spending and oppose tax increases that undermine growth.
Direct payments: Direct payments should focus available funding on those most in need of assistance. Early research shows that initial assistance was not targeted to those in need. We should learn from that mistake and do better.
Lift barriers to care: AFP's Health Care Reimagined campaign helped lead governors to issue over 130 executive orders in 29 states to improve access. At both the federal and state levels, we saw short-term reforms of telehealth, occupational licensure, certificate-of-need laws, and delivery of care across state lines. These should be made permanent. Additional steps – including a personal health care option – will empower people with greater choice over the care that best suits their needs.
Policy mistakes in Washington have undermined our economy and made the pandemic worse. Policymakers need to change course, to prioritize reforms that will protect public health, save lives, and get our economy going again.
Join the effort to stop unnecessary bailouts and recover stronger.