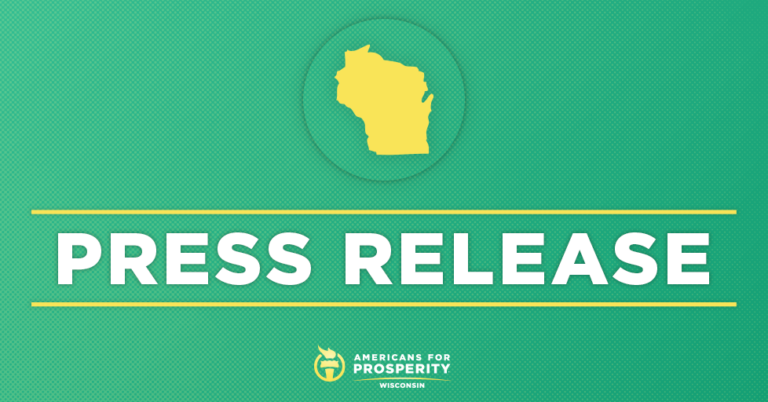 Americans for Prosperity-Wisconsin Announces Additional State Legislative Candidate Endorsements
MADISON, WI – Americans for Prosperity-Wisconsin (AFP-WI) today announced its support of two state legislative candidates running for reelection: Sen. John Jagler (SD-13) and Rep. Shannon Zimmerman (AD-30). These policy champions earned the support of AFP-WI for their dedication to advancing principled policy solutions and improving the lives of every Wisconsinite.
AFP-WI will leverage a wide range of tactics, including its signature grassroots outreach and mobilization, to urge voters to support these candidates.
AFP-WI State Director Eric Bott issued the following statement:
"Both Sen. Jagler and Rep. Zimmerman have shown leadership in tackling the greatest challenges facing our state. Their commitment to lowering the tax burden on hardworking families, increasing educational opportunities for every child, and providing more personal health care options will help break barriers standing in the way of individual prosperity and take Wisconsin to the next level. Our activists are excited to throw their full support behind these exceptional candidates and help get them reelected to the State Legislature."
Sen. John Jagler (SD-13):
Throughout his time in the legislature, Sen. John Jagler has led on the issues Wisconsinites care about most. Jagler has consistently voted to reduce the tax burden in Wisconsin and regularly stands up for hardworking families so they can keep more of what they earn. Jagler is also a leader on educational freedom, believing every child should have the opportunity to learn in an environment that suits their individual needs.
Rep. Shannon Zimmerman (AD-30):
Rep. Shannon Zimmerman is a leading voice in the Assembly, using his role to help stop bad policy while advocating for reforms that help every Wisconsinite live their American Dream. Zimmerman will continue to champion lower taxes so more families and businesses can thrive and improved access to health care our families can trust.