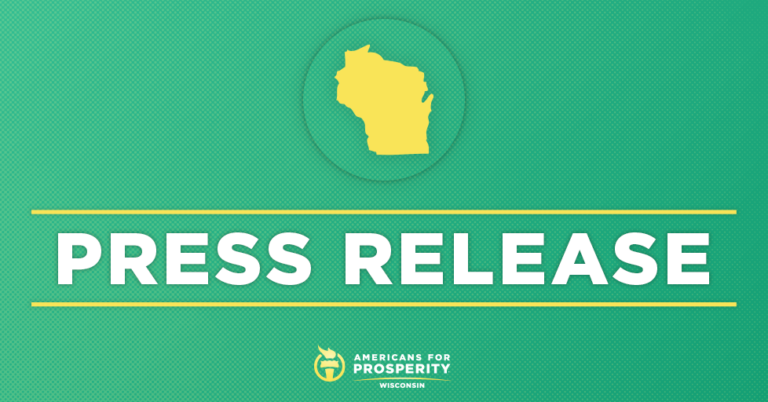 Americans for Prosperity-WI Reacts to New Report Highlighting Continuing Energy Crisis
Oct 19, 2022 by AFP
Center of the American Experiment confirms Governor Evers' and Lt. Governor Barnes' policies will continue to cost taxpayers
MADISON, Wis. – Today, Americans for Prosperity-Wisconsin (AFP-WI) responded to a new report issued by the Center of the American Experiment that concludes that Governor Tony Evers' and Lt. Governor Mandela Barnes' proposal to restrict Wisconsin's existing energy sources, including natural gas, coal, and nuclear power, by 2050 would:
Cost Wisconsin families and businesses an additional $248 billion.
Raise electricity prices by $2,755 per year through 2050.
Threaten high-paying manufacturing jobs.
Increase the likelihood of rolling blackouts.
Potentially force layoffs of teachers as schools' energy costs rise.
View American Experiment's Report here
"Wisconsin families are already struggling with high energy prices," said AFP-WI State Director Eric Bott. "With winter looming and costs only expected to rise, the last thing Wisconsinites need is this half-baked Evers/Barnes plan that will cut into their budgets and threaten jobs. On top of the devastating blackouts forecasted under the Evers/Barnes plan, no one should have to choose between buying gas, groceries, or heating their home – but unfortunately that is what we're seeing day after day."