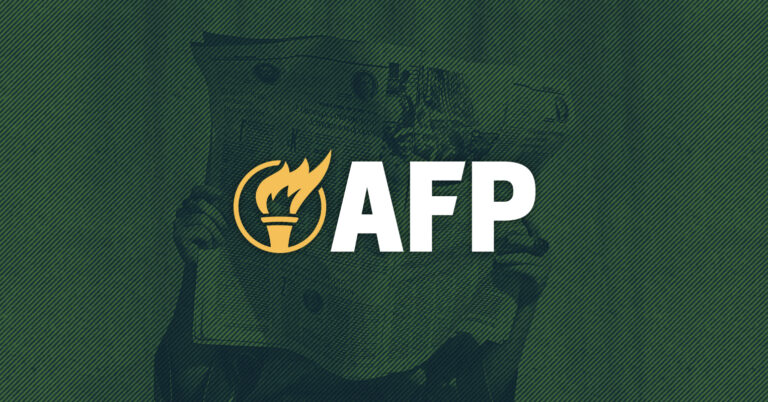 Americans for Prosperity West Virginia Steps Up Ballot Measure and Candidate Engagement
CHARLESTON, W.Va.—Americans for Prosperity-West Virginia (AFP-WV) today announced plans for a flurry of activity leading up to the 2022 November General Election.
First, AFP-WV announced a state-wide grassroots campaign to urge citizens to vote yes on two constitutional amendments that will be up for consideration on the ballot during the November General Election: Amendment 2 and Amendment 4.
The organization will be going door-to-door across West Virginia to educate tens of thousands of voters about the crucial impact that both Amendment 2 and Amendment 4 will have for the future of the Mountain State.
State Director Jason Huffman released the following statement:
"Out-of-control spending driven by President Biden and politicians in Washington has every West Virginian feeling the sting of inflation. Thankfully, principled state lawmakers are committed to thoughtfully cutting taxes to provide families much needed relief by putting more money back into citizens' pockets. Passage of Amendment 2 will give lawmakers the ability to cut property taxes that have held the Mountain State back for too long.
"Right now, the State Board of Education is the only agency in West Virginia with no legislative oversight, giving far left special interests total control over what our children learn with zero accountability. Passing Amendment 4 means giving parents a voice when it comes to their child's education."
AFP-WV Legislative Endorsements
The grassroots group also announced the endorsement of two additional state legislative candidates. AFP-WV will connect with thousands of voters in these key races through mailers, digital advocacy, and our signature grassroots.
"West Virginians are coming together to elect lawmakers who will boldly advance crucial reforms by standing up to the status quo and special interests who want to keep the system rigged in their favor," said Huffman. "We're proud to support principled policy champions who are willing to roll up their sleeves and join in the fight to continue putting the Mountain State on a path to prosperity."
Laura Wakim Chapman, State Senate District 1:
Laura shares our common-sense West Virginia values. She is a strong champion for lower taxes, making government live within its means, and breaking down barriers that hold back every West Virginian from thriving. If elected, she will fight to make the Northern Panhandle a better place to live, work, and raise a family.
Vince Deeds, State Senate District 10:
As a pastor and long-time member of law enforcement, Vince is a stanch advocate for our constitutional rights and the rule of law. If elected, he will fight to protect Mountaineers' right to free speech, bring decades of experience towards actually making our communities safer, put more money back in the pockets of hardworking families through common-sense tax reform, and ensure that every kid continues to have the educational freedom they deserve.