Please select your state
so that we can show you the most relevant content.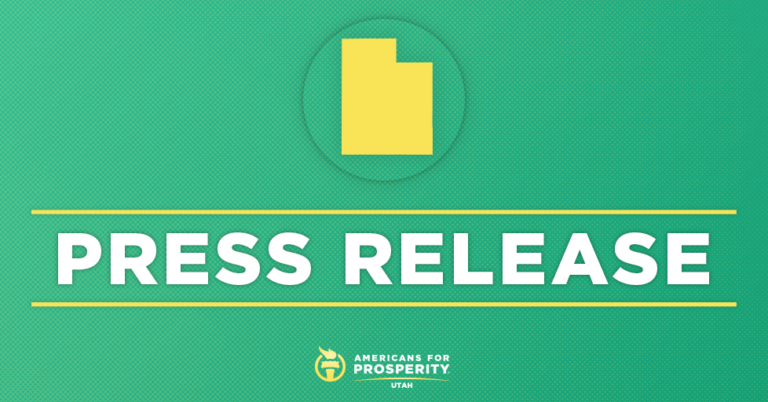 Americans for Prosperity-Utah Thanks Senators Mike Lee and Orrin Hatch for Championing Historic Criminal Justice Reform
SALT LAKE CITY, Utah – AFP-Utah lauded the passage of the FIRST STEP Act, criminal justice reform legislation that will enhance public safety, save taxpayer dollars, and provide a second chance to hundreds of thousands of people who've paid their debt to society. The Utah grassroots group also thanked Senators Mike Lee and Orrin Hatch for their leadership that ensured the passage of this historic bi-partisan legislation.
"In the holiday spirit of demonstrating good will, the Senate has passed ground breaking criminal justice reform legislation that will increase public safety and give second chances to those who've earned it. And as Utah's Senator Mike Lee said, we are, 'one step closer to making our families stronger and our communities safer," said AFP-Utah State Director Heather Williamson. "Senator Lee in particular exhibited unmatched leadership and a deep commitment to help make the FIRST STEP Act become law. We thank him and Senator Hatch for working tirelessly over the last several years to see that this legislation was passed before the end of the year."
Background 
The FIRST STEP Act requires the Bureau of Prisons (BOP) to place inmates no more than 500 driving miles from home, helping spouses, parents, and children more practically visit their family members behind bars and making it easier for inmates to reintegrate into society upon release.
Fixes a mistake in federal law to ensure that all well-behaved prisoners not serving life sentences can accrue 54 days of "good time credit" off their sentences per year, instead of the 47 per year that 178,000 inmates currently receive.
Directs the BOP to let low-risk low-needs inmates serve home confinement for up to 6 months of the end of their sentences.
Retroactively applies the Fair Sentencing Act of 2010, which reduced the crack-cocaine sentencing disparity from 100:1 to 18:1, to current inmates sentenced before 2010.
Expands eligibility for the federal "safety valve" (18 U.S.C. § 3553(f)) to keep more low-level drug offenders from incurring mandatory minimums meant for high-level drug traffickers, creating more proportional punishments.
© 2023 AMERICANS FOR PROSPERITY. ALL RIGHTS RESERVED. | PRIVACY POLICY