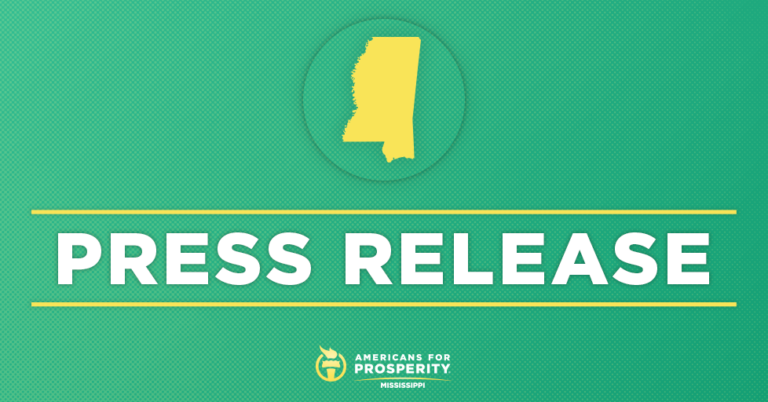 Americans for Prosperity Urges Mississippi Senators To Pass The Paycheck Protection Amendment
Mar 15, 2021 by AFP
JACKSON, MS — Americans for Prosperity-Mississippi (AFP-MS) today urged the Mississippi Senate to pass Senator Chris McDaniel's Paycheck Protection Amendment to the income tax elimination bill (HB1439). This amendment would eliminate the income tax for all Mississippians
while ensuring growth in the economy. The Senate Finance Committee is currently debating the income tax elimination bill.

AFP-MS State Director Steven Utroska issued the following statement:
"We urge the Senate to swiftly pass Senator Chris McDaniel's Paycheck Protection Amendment in the income tax elimination bill. This amendment will cut income taxes in a fiscally responsible way without simply raising taxes elsewhere. Hardworking Mississippians deserve to keep more of their paychecks and passing this landmark legislation will allow them to do just that."
Background:
Senator McDaniel's amendment will reduce the income tax rate based on economic growth in a simple and proven method that Mississippi has already utilized to eliminate the 3% income tax bracket by 2022. The amendment has revenue protections in place to ensure that no cuts in state services or programs will be required to make this legislation a reality.