Please select your state
so that we can show you the most relevant content.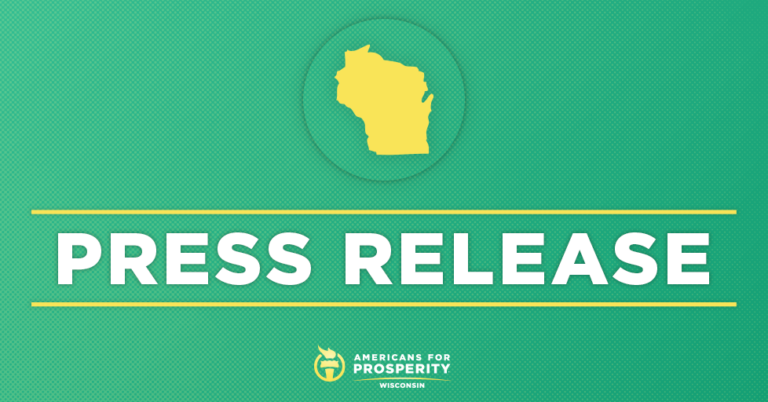 Americans for Prosperity to Voters: Four More Years for Scott Walker!
Free-market activists enthusiastically back Walker re-election bid
Group calls for Tony Evers defeat, citing job-killing policy positions
MADISON, WI – Americans for Prosperity – Wisconsin (AFP-WI) today announced it is enthusiastically backing Governor Scott Walker's bid for re-election and actively calling for the defeat of his opponent, Superintendent of Public Instruction Tony Evers, in November's election. The free-market activist group pointed to Walker's strong record of enacting economic policies that are creating jobs, turbo-charging growth, and removing barriers to opportunity in the Badger State. By contrast, the group said, Tony Evers supports policies that would kill jobs, erase economic growth, and burden small businesses with unnecessary red tape.
Americans for Prosperity-Wisconsin State Director Eric Bott made the following statement:
"The contrast in this election could not be clearer for Wisconsin voters. Scott Walker's successful economic policies have led to a record low unemployment rate, a revitalized manufacturing sector, and more opportunity for hard-working Wisconsinites. Tony Evers would destroy the economic gains of the last seven years by repealing Act 10, reversing right-to-work, and rolling back prevailing wage reform. Scott Walker will continue to move Wisconsin's economy forward, creating more prosperity, while Tony Evers would drag it backwards to the days of economic stagnation and high unemployment. AFP-Wisconsin proudly calls on voters to re-elect Scott Walker and defeat Tony Evers this November."
© 2023 AMERICANS FOR PROSPERITY. ALL RIGHTS RESERVED. | PRIVACY POLICY