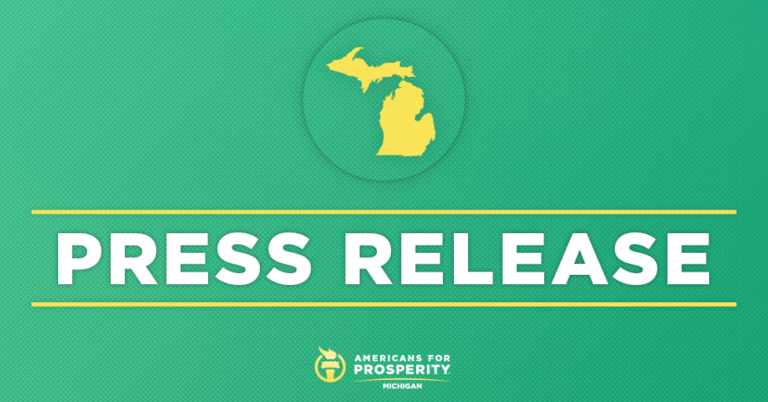 Americans for Prosperity Target Reps. Slotkin, Stevens Ahead of House Vote on Infrastructure Spending Spree
Aug 23, 2021 by AFP
"The Biden-Sanders 'infrastructure' proposals, with a $4.7 trillion total price tag, cost more than double Obamacare."
LANSING, MI – Americans for Prosperity-Michigan (AFP-MI) is ramping up its ongoing campaign encouraging Reps. Elissa Slotkin and Haley Stevens to oppose the Biden-Sanders "infrastructure" proposals as House lawmakers prepare to return to Washington today to vote on the budget resolution and kick off reconciliation negotiations. 
AFP has launched a new wave of radio ads and direct mail to supplement the work of AFP's activists across the country.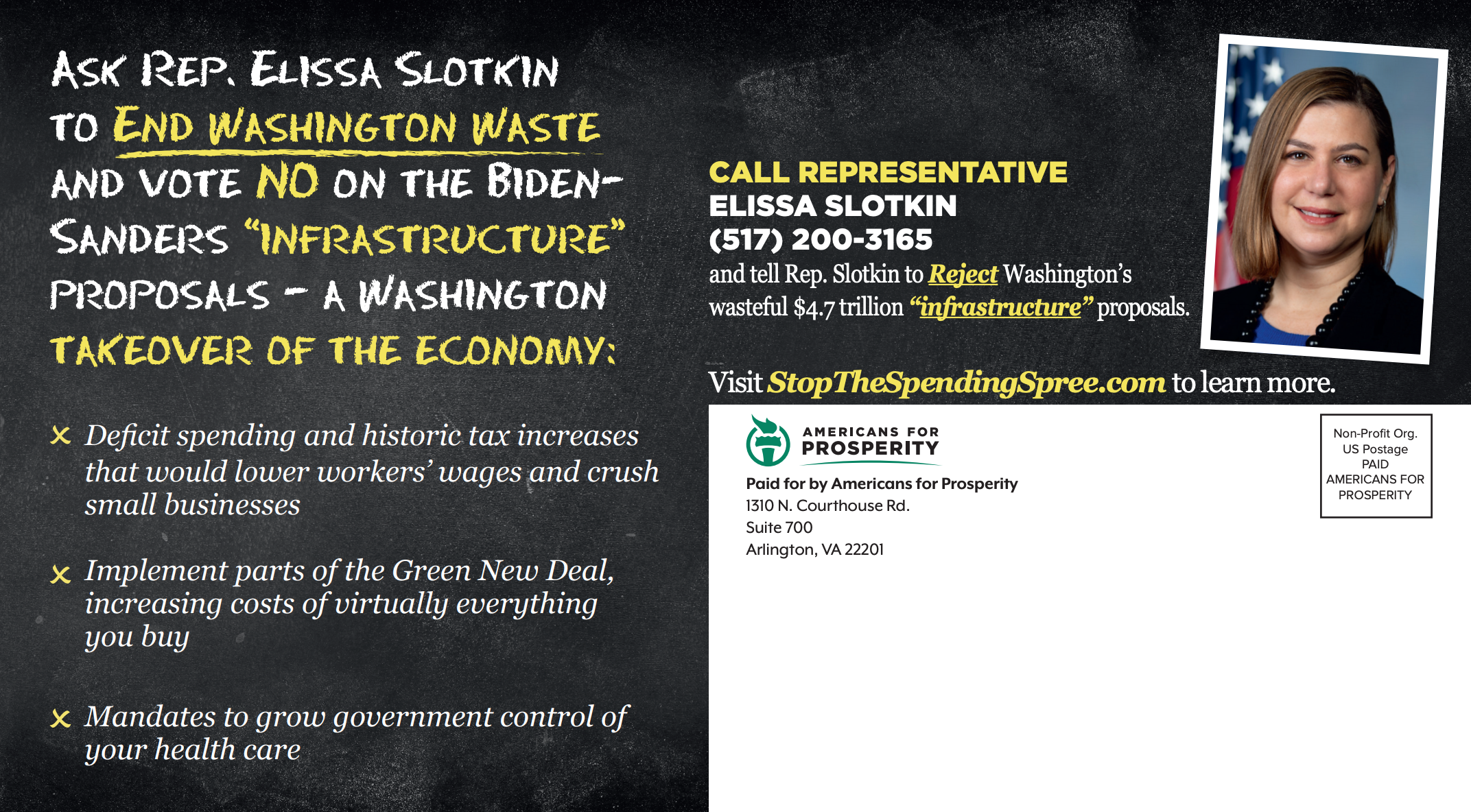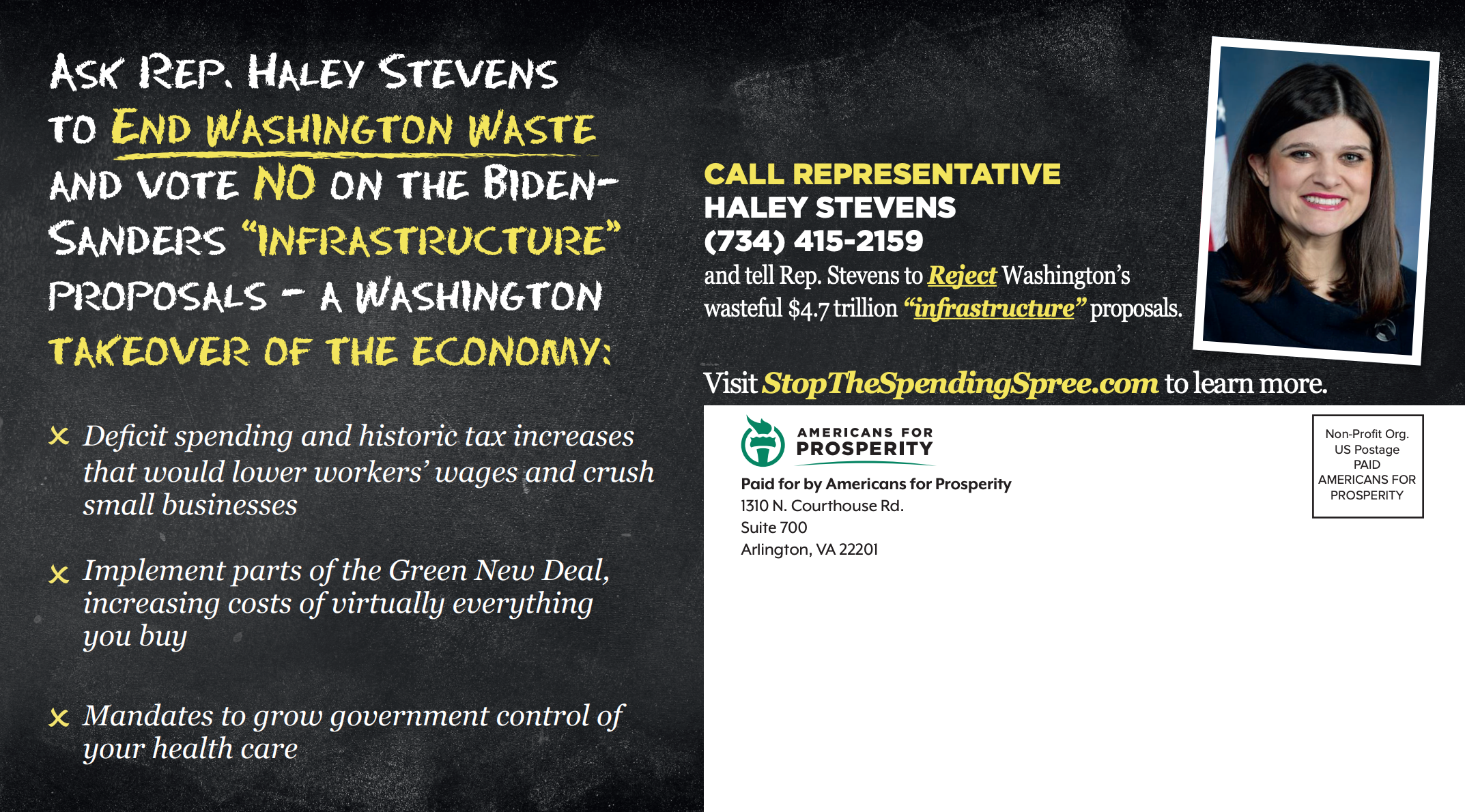 Listen to Sample Spending Spree Radio Ad Against Slotkin
Listen to Sample Spending Spree Radio Ad Against Stevens 
AFP-MI State Director Annie Patnaude released the following statement:
"The Biden-Sanders 'infrastructure' proposals, with a $4.7 trillion total price tag, cost more than double Obamacare. It's full of new burdensome government regulations that will cause energy bills and health care costs to skyrocket. We strongly urge Representatives Slotkin and Stevens to oppose these proposals that would kill jobs and make life more expensive for Michigan families."
The campaign is part of the grassroots group's seven-figure "End Washington Waste: Stop the Spending Spree" mobilization campaign. The ad campaign focuses on 13 House members and highlights the harmful effects the two "infrastructure proposals – President Biden's $1.2 trillion so-called Bipartisan Infrastructure Framework and Sen. Sanders' $3.5 trillion "infrastructure" reconciliation package – would have on health care and the economy.