Please select your state
so that we can show you the most relevant content.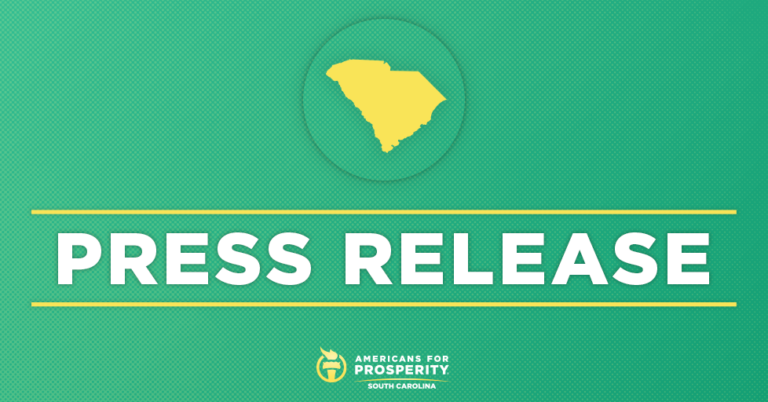 Americans for Prosperity-South Carolina Backs McMaster's Call to Sell Off Santee Cooper
Activists Cite Company's Woes as Need for "South Carolina Checkbook" law
Governor Blasts "Rogue Agency" as Mismanagement Scandal Widens
COLUMBIA – Americans for Prosperity-South Carolina today came out in strong support of Governor Henry McMaster's call for the General Assembly to begin selling off state-owned utility company Santee Cooper. In a press conference today, McMaster blasted the company as a "rogue agency" that is operating "contrary to law."  The utility giant has come under increased scrutiny in recent days as newly-released documents showed it racked up nearly $4 billion in debt and hired lobbyists to pressure legislators to stop its own sale.  AFP-SC announced it will be mobilizing its base of grassroots activists to encourage their legislators to heed the Governor's call and begin the process of selling the scandal-plagued outfit.
Americans for Prosperity-South Carolina State Director Andrew Yates made the following statement:
"The alarming lack of transparency and misappropriation of taxpayer dollars by Santee Cooper needs to come to an end.  Governor McMaster is absolutely right on this one and we commend him for putting taxpayers and consumers first. Columbia bureaucrats have no business running a utility. Taxpayers and ratepayers have been left in the dark about Santee Cooper's wheeling and dealing for too long. This scandal is an excellent example of why lawmakers need a tool like South Carolina Checkbook to track spending and catch these irregularities before they get out of hand."
AFP-South Carolina activists have been encouraging lawmakers to support new legislation to create  "South Carolina Checkbook," a searchable online database that posts government spending by state agencies.
© 2023 AMERICANS FOR PROSPERITY. ALL RIGHTS RESERVED. | PRIVACY POLICY